Ireland is known as one of the most romantic places in the world. When you think of old-school romance Ireland is a place that pops to the front of your mind. There are places all over Ireland, full of excitement, magic, mystic and the adventures that romance brings. In this month's blog, you will have the opportunity to learn about some of the 6 most romantic places in Ireland to visit.
"What the heart knows today the head will understand tomorrow"
– Irish writer James Stephens (1882 – 1950)
Whatever your length of holiday, Ireland provides charm and romance in all regions of Ireland. At Irish Tourism, we have excellent packages available for romantic Castle and Manors tours.  With an influx of honeymooners every year to Ireland we can tailor a package to suit your needs and wants that you are looking for on a romantic Honeymoon break that can include a castle stay.
6 Most Romantic Places in Ireland to Visit
Causeway Coast Co Antrim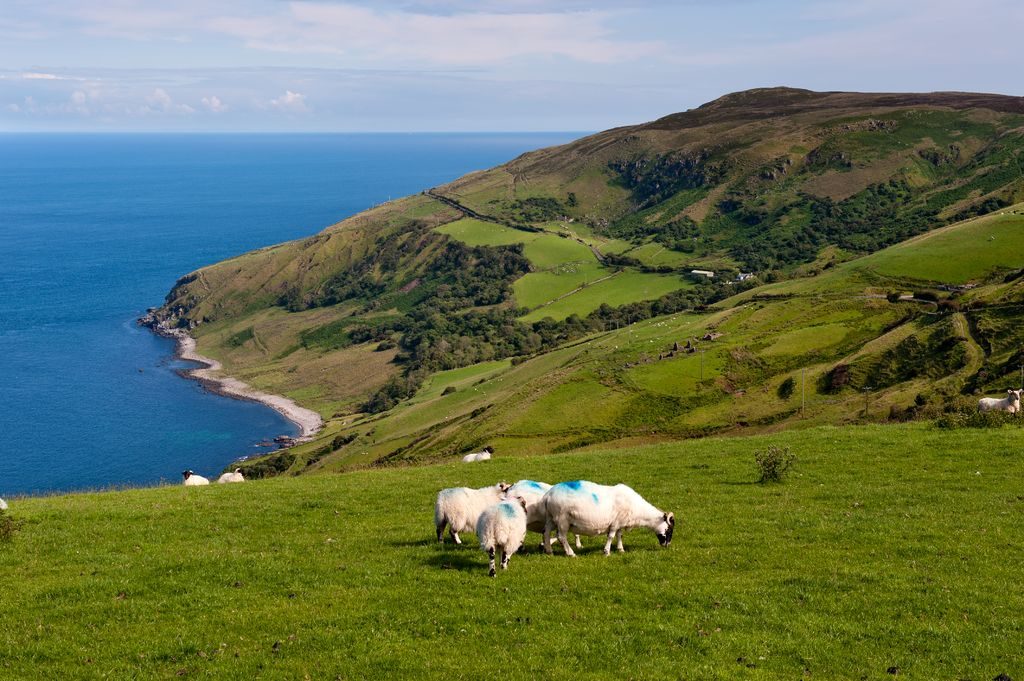 This area on the island of Ireland is widely regarded as one of the most scenic and romantic places in Ireland to visit. Lonely Planet has named it in their 2018 ranking as one of the best regions in the world to visit. On this Causeway Coast, you get to experience the UNESCO World Heritage Site – Giants Causeway to the Carrick – a – Rede Rope Bridge offering breathtaking views of the coastline. Dunluce Castle is an iconic medieval ruin castle on the Causeway coast. Built in the 1550's MacQuillan family. This caste is full of charm and comes with lots of history and stories.
Connemara, County Galway
Connemara is situated just one hour west of Galway city, is one of the beautiful and romantic places in Ireland to visit.  As you drive back into the heart of the Connemara region you can't help but not be engulfed in the romance of the area with its rugged landscape and is easy to see why it is one of the most romantic places in Ireland. To signify its romance stature it was the film location of The Quiet Man, a romantic comedy. Connemara has everything you need to enjoy some special time with a loved one from a cosy thatched pub, pretty secluded beaches, mountain, forest walks and adventure.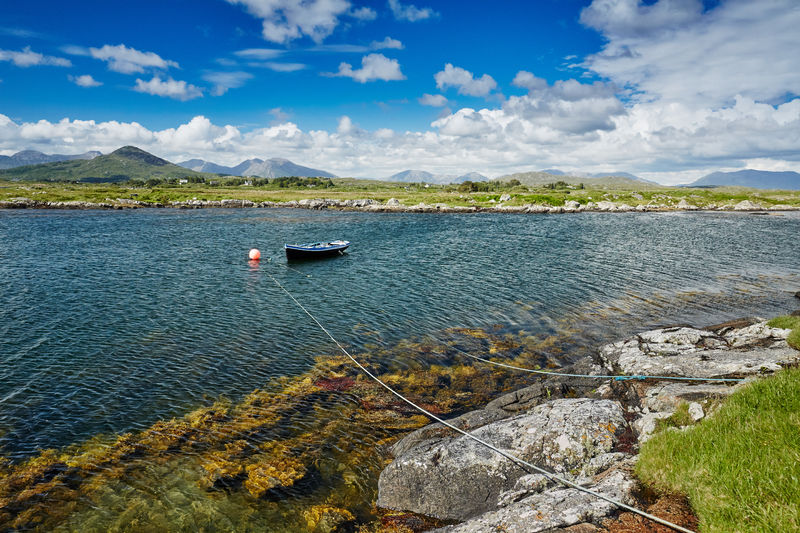 Ring of Kerry

Kerry located on the Southwest Coast of Ireland and it is famous for its 180km Ring of Kerry drive with is a stunning array of photo opportunities throughout the drive. Panoramic pictures of bays, inlets, lakes and the highest mountain range in Ireland in the Macgillyicuddy Reeks with the highest mountain being Carrauntoohil. The most recent famous attraction off the Ring of Kerry road on the southern part is the Skellig Ring where you can see Skellig Michael where the recent Start War films have been filmed on the UNESCO World Heritage Site. Detour off from the town of Caherciveen and return to the Ring of Kerry road from Ballinskellig area and continue towards the village of Waterville made famous as the holiday vacation place of Charlie Chaplin. Kerry is widely regarded as one of the most romantic places in Kerry to visit.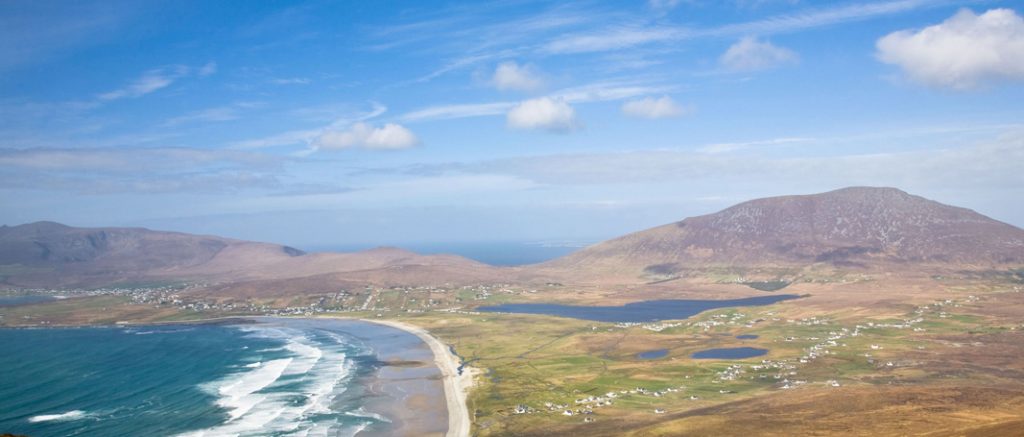 Lough Eske, County Donegal

If you are looking to experience romance in Ireland, Donegal is an excellent choice to pick. National Geographic has recognised this and in 2017 put it on the top of the Cool List for 2017.  Lough Eske is a small lake located northeast of Donegal town. You have the beautiful Lough Eske Castle if you want to treat yourself and your partner to a nice romantic setting.  Also, there is Harveys Point Hotel nestled in the heart of the Blue Stack Mountains and also on the waters of Lough Eske, rated as the Top 4* Hotel in Ireland by TripAdvisor. It is the perfect place to visit when in Ireland on a romantic break.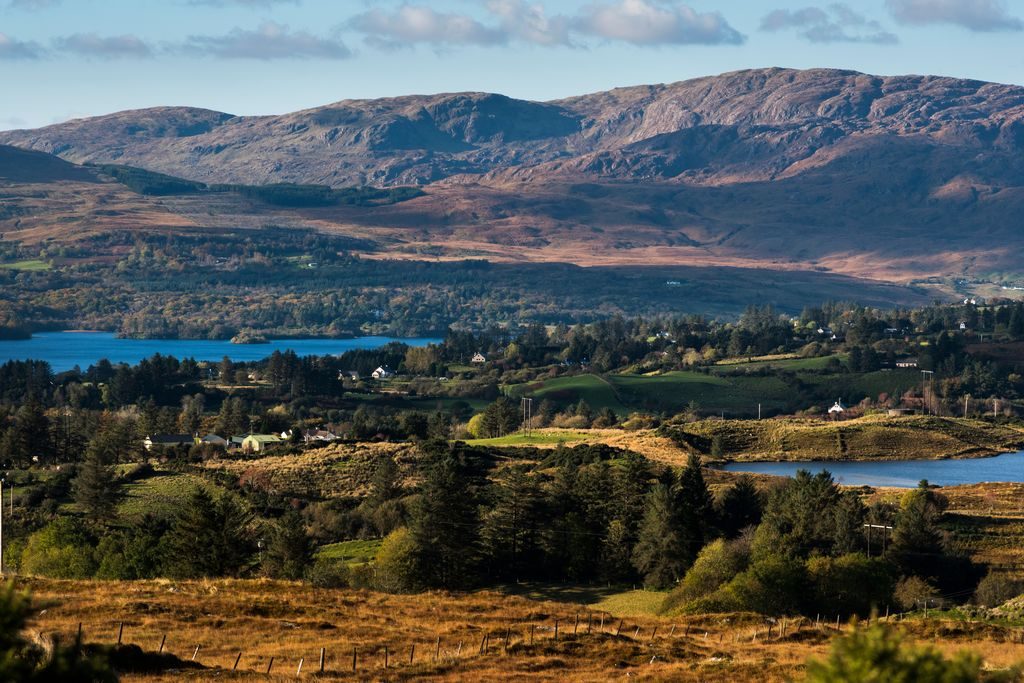 Powerscourt, County Wicklow

Powerscourt is surrounded by the Wicklow Mountains and is a truly magical place to experience and explore. Powerscourt Estate less than one hour south of Dublin City; the estate is full of romance and grandeur with splendid gardens filled with spectacular flowerbeds, lakes, walking path for romantic strolls and endless green spaces. A short drive away is Ireland's highest waterfall which is the perfect place for a romantic walk, take photos and also a beautiful place for a picnic with a loved one.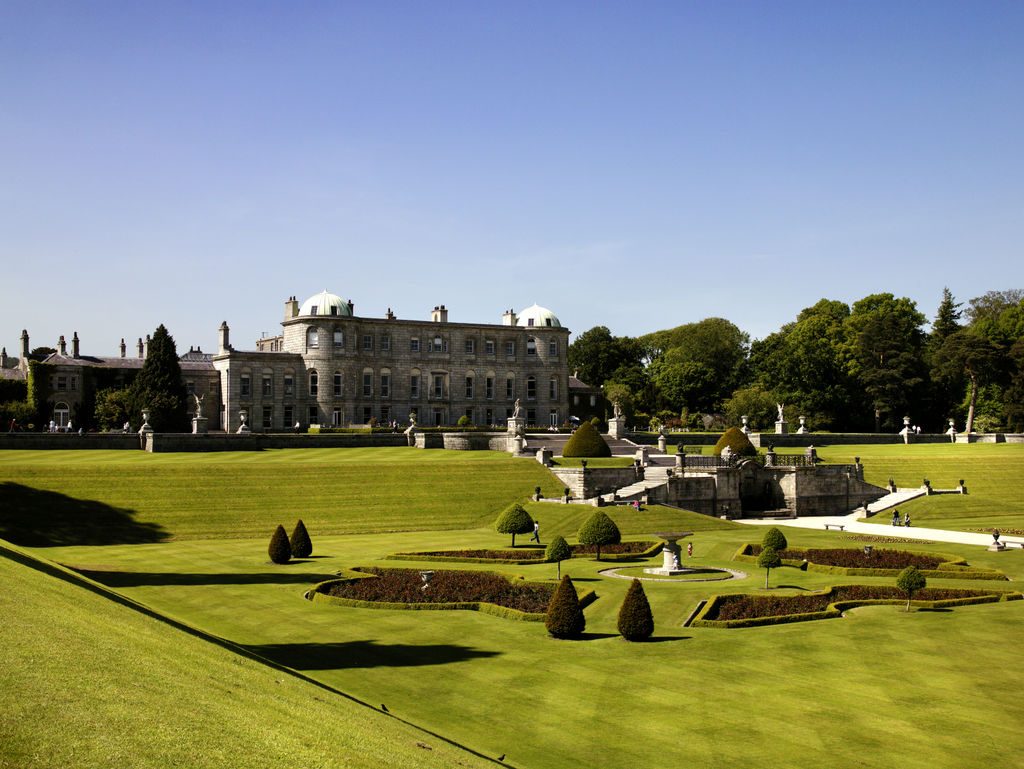 Gougane Barra, County Cork
Gougane Barra National Park is set in 1,000 acres in the unspoilt landscape it is an ideal location for romance in Ireland. Gougane Barra National Park is located just over an hour west of Cork City. This is a special place and it is not so crowded so you are guaranteed some quiet romantic time. It has some beautiful walks that take you down by the picturesque lake. You will find a small church that was once a Christian monastery founded by St Finbar, the patron saint of Cork. If you want some extra adventure you can enjoy cycling, fishing or boat trips that are very romantic.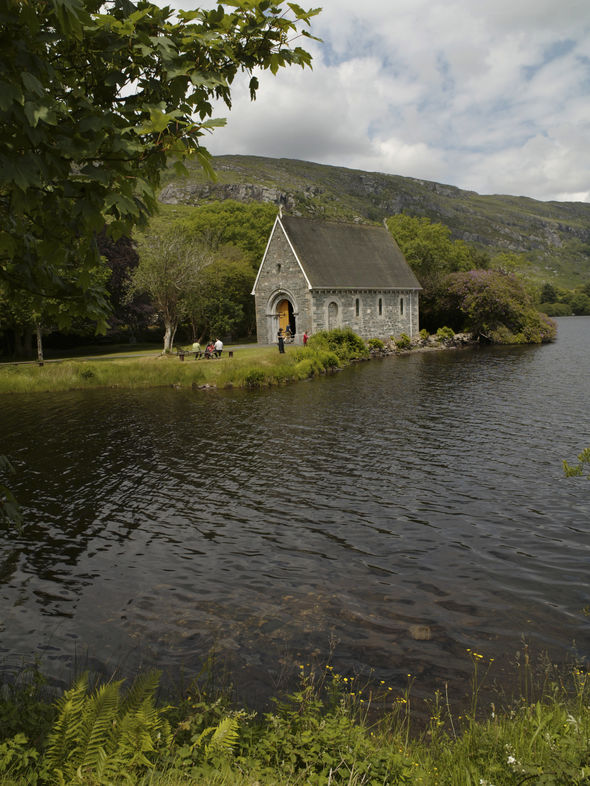 Get in Touch-
The best way to learn about Ireland, its charm and romance that it offers from the place is to visit and experience them yourself and your loved one.  Contact us today for a free quotation from our dedicated travel advisors who will be able to help you create your ideal romantic trip to Ireland and answer any questions you may have. We can tailor your itinerary on any of our Self Drive or Chauffeured tours.
USA & Canada1877 298 7205
UK FreeFone0800 096 9438
International+353 69 77686