In this month's blog, you have the opportunity to learn about some of the 15 Best Towns To Visit In Ireland. Ireland as a country is dotted with endless beautiful towns and villages.
Ireland's towns and villages are full of character, charm, culture and heritage that defines them as unique in their own right. Some of these towns sweep along the raw beauty of the Wild Atlantic Way to the hidden gems in Ireland's Hidden Heart Land and Ireland's Ancient East. The selected Best Towns To Visit in Ireland below has their own beauty that is full of creativity and uniqueness for you to experience.
This is the 15 Best Towns to Visit in Ireland
Doolin, Clare
Doolin is a small village in Clare located on the west coast about five kilometres from the towering Cliffs of Moher which lie southwest of the village. Doolin is an extremely popular place with travellers with its Irish bars which are famous for playing traditional Irish "Ceili" music nightly. It is also a village where you can access the famous Aran Islands from which are not too far offshore. Doolin is in the heart of the Burren and its home to an excellent gourmet trail of different food businesses. Doolin is one of the best towns to visit in Ireland especially in the summer months where it is thriving as a tourist destination with excellent accommodation options along with craft shops and activities.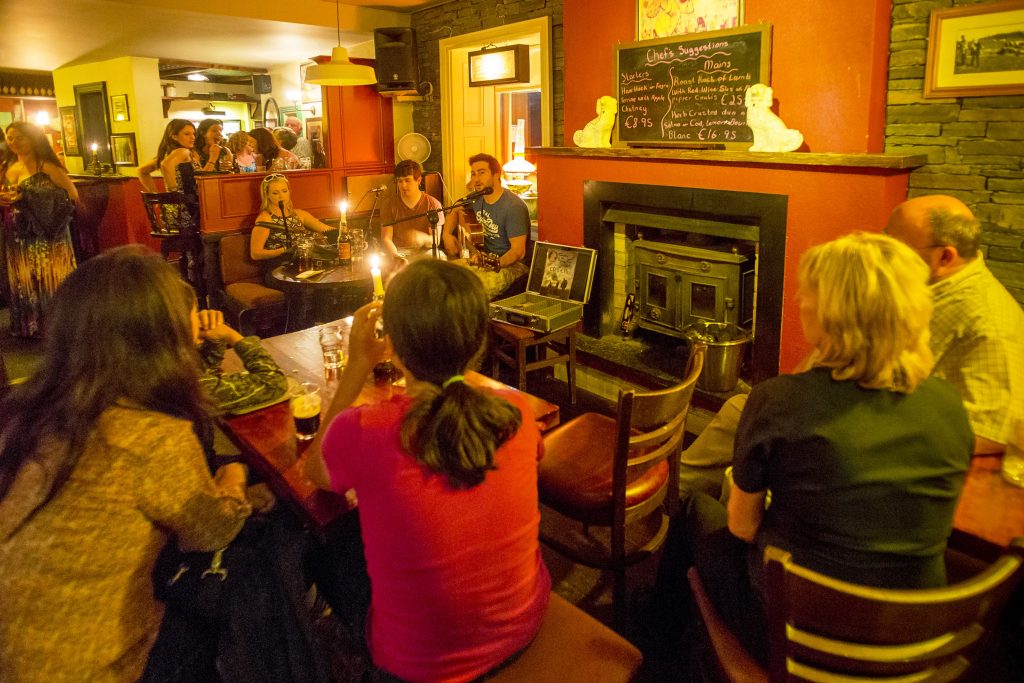 Enniskerry, Wicklow

Enniskerry is located in the heart of the Wicklow Mountains and only a short drive from Dublin. It is a fantastic base to explore Glendalough, Powerscourt Gardens, Sally Gap and Lough Tay (Guinness Lake). Enniskerry itself has some terrific cafes and tea rooms. The clock tower at the centre of the village frames the town, it is a great place to relax and unwind in a beautiful day and people watch. There is an excellent array of restaurants offering great choice and you can have the chance to try someplace new every evening.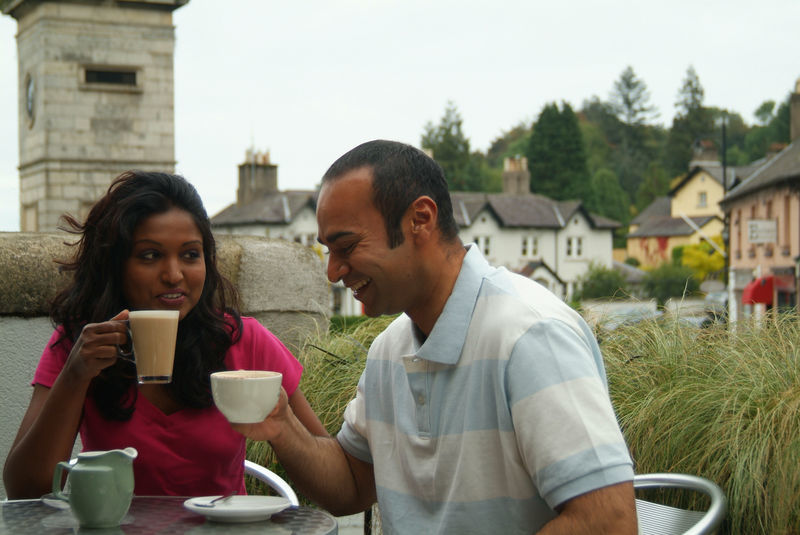 Kinsale, Cork
Kinsale can be known as Ireland's Gourmet Capital. You will find exceptional seafood restaurants with fresh fish caught nearby. Great array of international food and if traditional Irish food is something you look for, Kinsale has excellent Irish food in abundance. You will find excellent bars with traditional Irish music throughout the summer months. Kinsale is also famous for its arts and crafts and will find a diverse collection to choose from. While there it is worth a drive out to the Old Head of Kinsale which offers spectacular views of the surrounding area.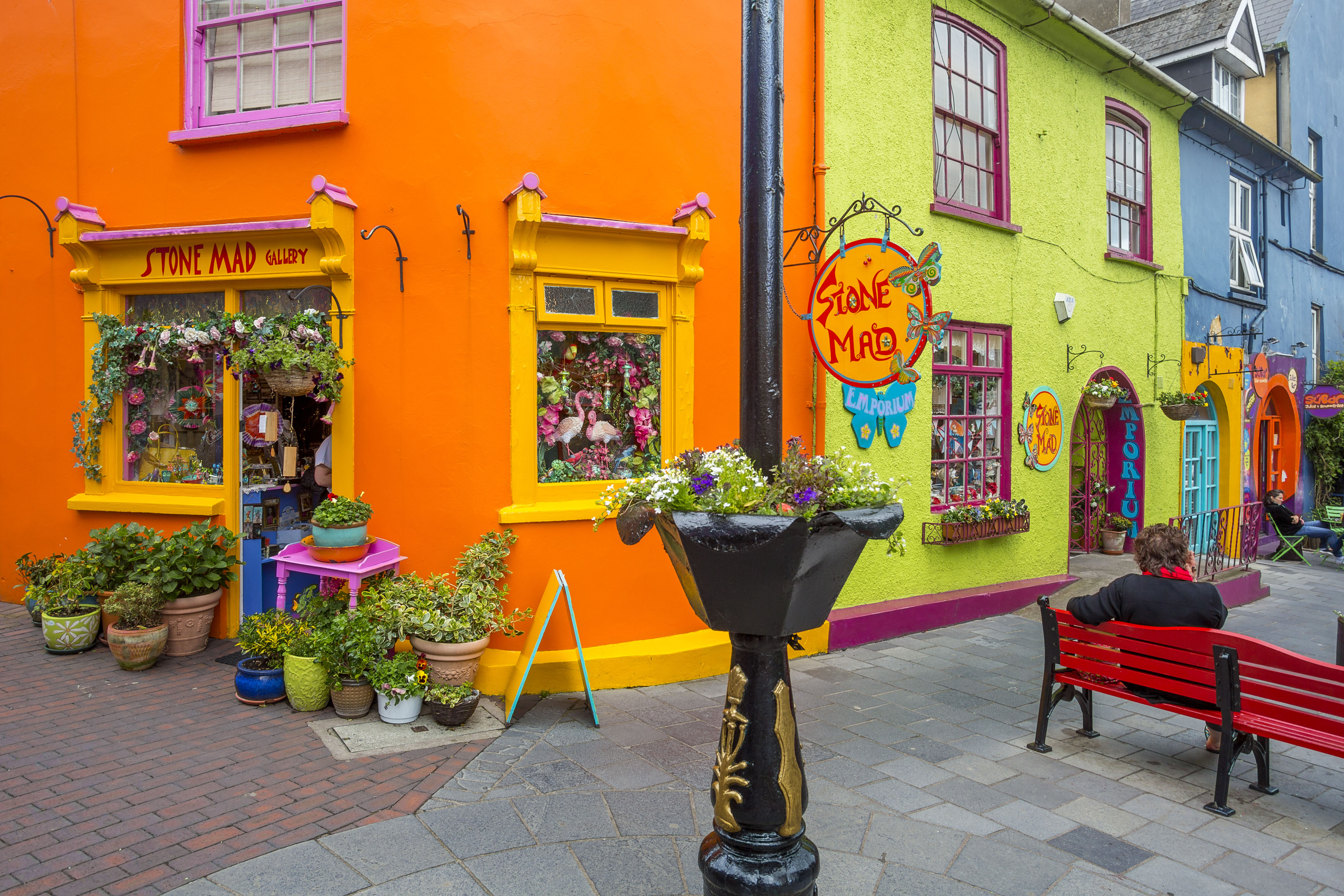 Ardmore, Waterford
Ardmore is situated on one of Ireland's oldest Christian site and is ideally situated on the coastline of Ireland's Ancient East trail. The village is extremely picturesque and has won many Tidy Town awards. Ardmore boasts a wide range of accommodation options with excellent food in the restaurants and fun pubs to visit. Ardmore boasts five beautiful beaches to choose from. The town also has a lovely cliff walk to enjoy panoramic views of Ardmore Bay and boast one of the finest Round Towers in Ireland built on the 12th century. For water enthusiasts, a great way to see the coastline is by sea kayaking. If long walking is of interest it has the St Declan's Way ancient pilgrimage walk from Ardmore to the Rock of Cashel in Tipperary and the total distance is just over 90km.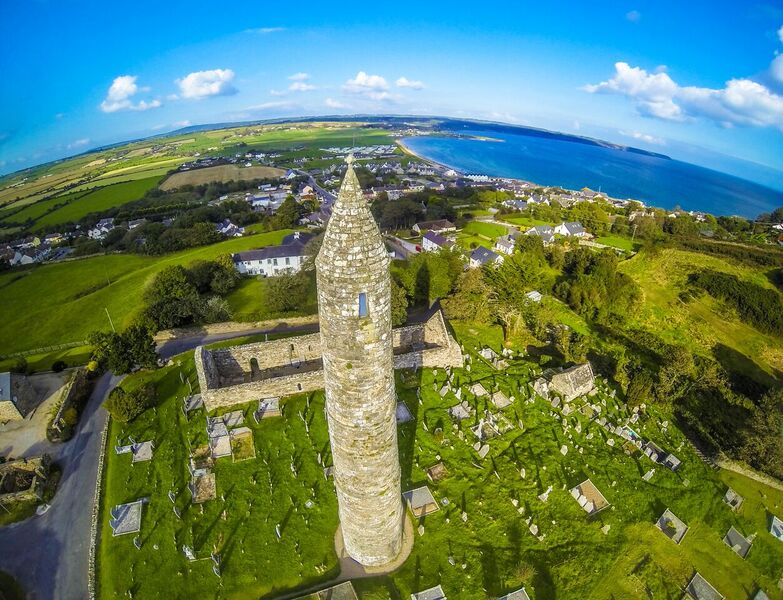 Dingle, Kerry
Dingle is based in the western peninsula of Kerry. Dingle is famous for old-style Irish bars and is a mecca for seafood. It has also a thriving arts scene there with the Other Voices music festival being held there every December. Dingle has managed to retain its charm over the years in spite of its popularity. In recent years it has become famous for being a film destination with Star Wars being filmed in the area. Worth renting a bike or driving back west of Dingle and head for Slea Head, you will not be disappointed in the breath-taking scenery. If you are an Ice – cream fan, Murphy's homemade ice cream with a selection of different flavours is well worth stopping at.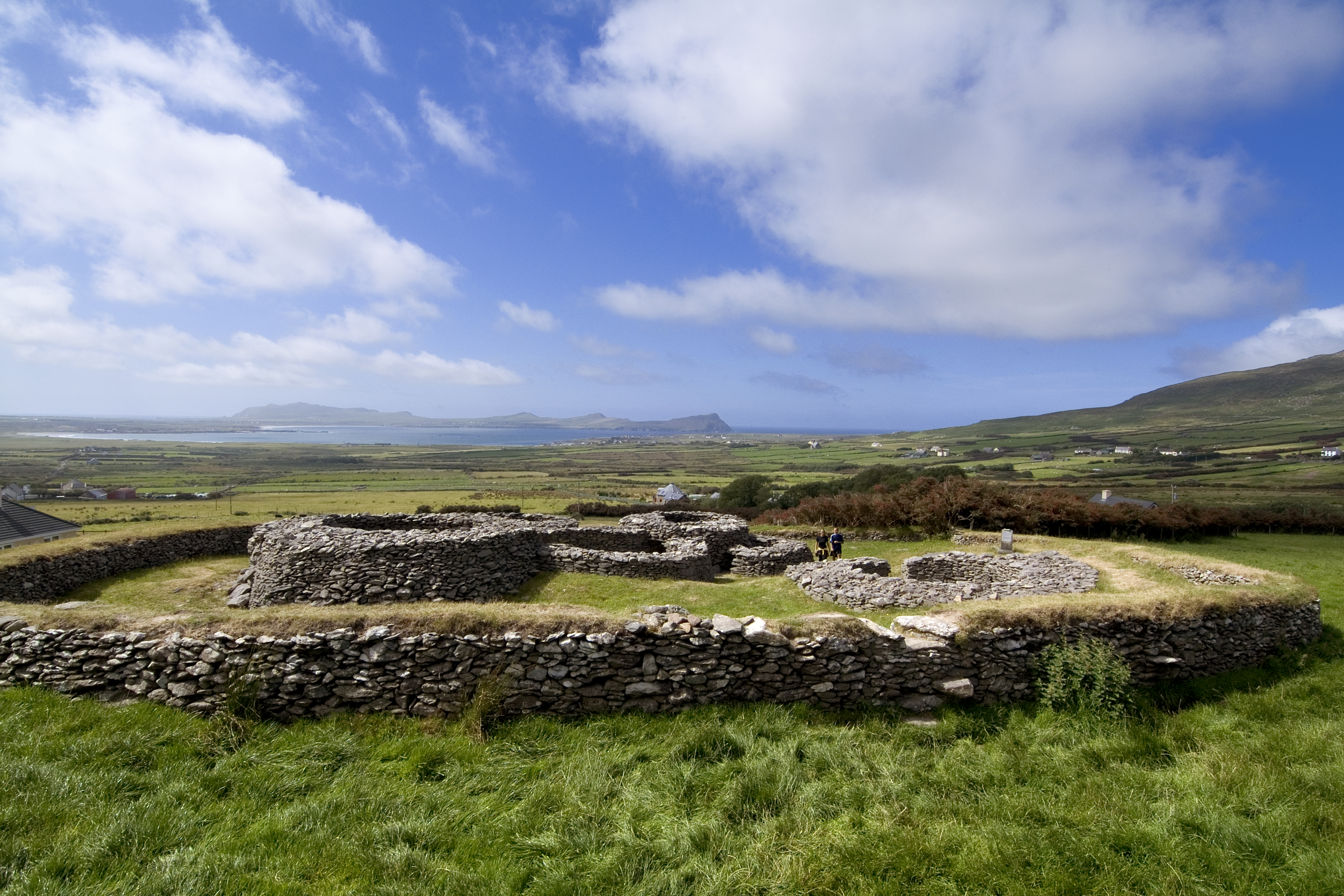 Kinvara, Galway
Kinvara is a scenic town on the southern shores of Galway Bay and gateway to the Burren. Kinvara is translated as "The Head of the Sea", was once a thriving port village and lots of trade went through it for the necessities of life such as food and turf fuel in the 19th Century. Kinvara can be one of the best places that you can visit in Galway with its close proximity to Galway city, it is buzzing in the weekends with an excellent array of pubs and restaurants. Kinvara is also home to Dunguaire Castle and is one of the most popular places to visit in Galway.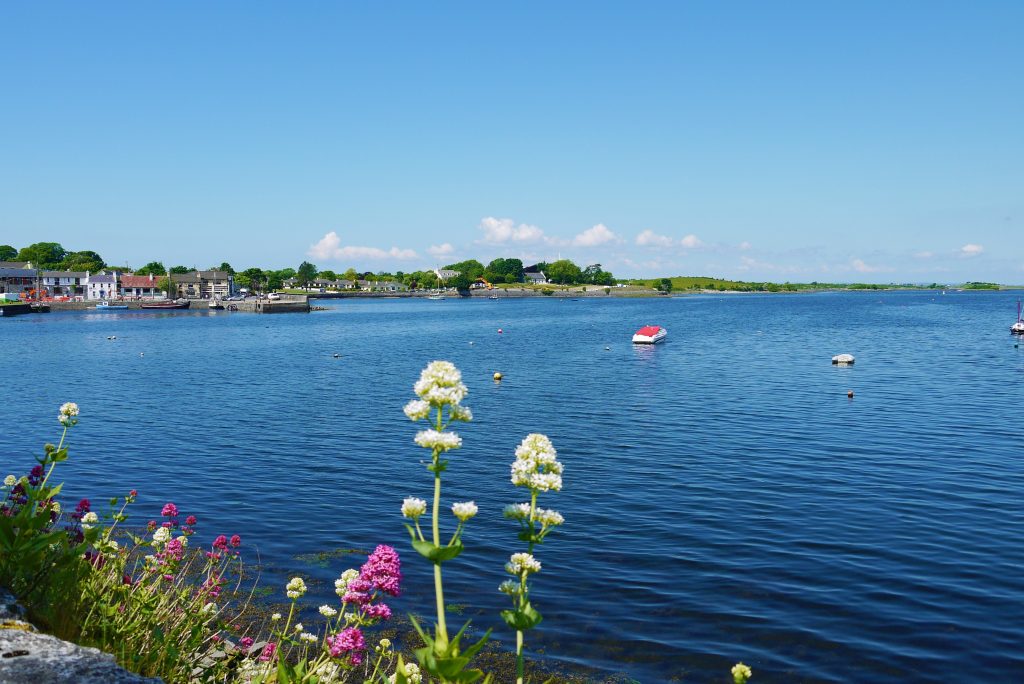 Kenmare, Kerry
Kenmare is located on the picturesque famous Ring of Kerry. As a town it has got something for everyone from its excellent choice of restaurants, bars and cafés with superb accommodation options. Kenmare is beautiful in summer when the town park gardens are in full bloom with its stunning rhododendrons collection. The town itself is beautifully situated as a great starting point for a drive along the Beara Peninsula. With golf courses, horse riding, trekking and unspoilt scenery, it is one of Europe most natural unspoilt places to visit.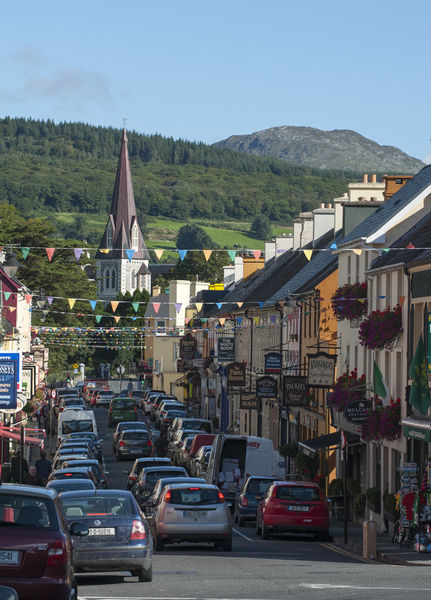 Gwedore, Donegal
This town may be small and it is situated remotely in the tranquil setting of Donegal in the north-west of Ireland.  Gwedore is a Gaeltacht town with its first language spoken being Gaelic and is one of the largest places in Ireland that speak Gaelic and as a result of this, it is the heartbeat of Irish culture. Surrounded by rolling hills and mountains and long stretches of sandy beaches this is a very peaceful place and a great place to clear your head from daily life. An excellent site in Gwedore is Glenveagh National Park and Castle.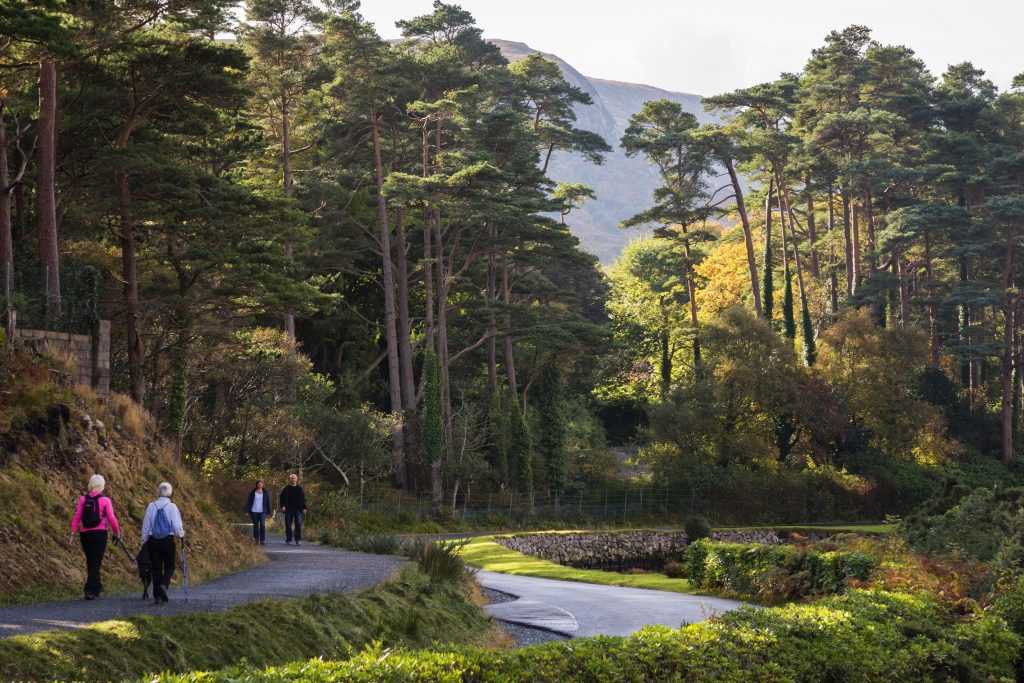 Adare, Limerick
Adare in Limerick is regarded as Ireland's prettiest villages. The main street in Adare is dotted with an array of beautiful stone buildings, medieval monasteries ruins and beautiful village park which is a great place to take a peaceful walk. The pretty thatched cottages on the main street are part of the charm of Adare and why is it a great place to visit. The town is full of historical landmarks such as Desmond Castle that dates back to the 12th century and Adare Manor which is today a luxury hotel and golf resort which re has opened in the last number of months after a two-year upgrade. With a great array of accommodation options, boutiques, craft shops and bars the village has lots to offer.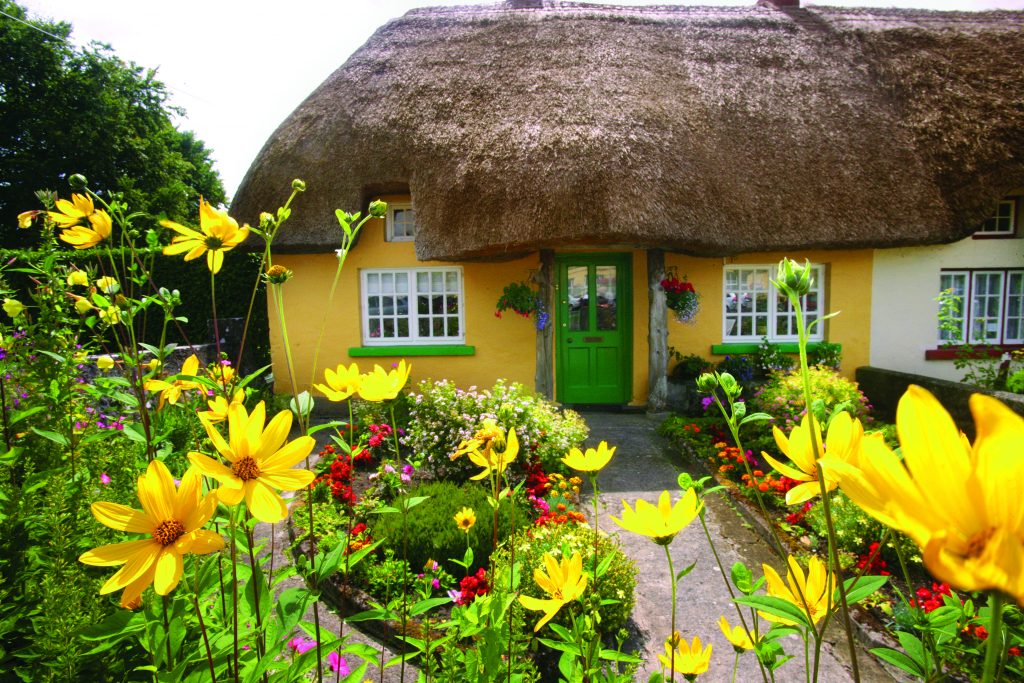 Lismore, Waterford

Lismore is located in the Sunny South East in the county of Waterford. Lismore is a stunning town situated in the lush countryside on the foot of the Knockmealdown Mountains and is one of Waterford's most historical towns. You can spend time here exploring Lismore castle and the gardens the town's main tourist attractions which are over 800 years old. The castle which was built in medieval times and build on a steep hill above the town, providing excellent views over the town. Time can also be spent exploring the woodlands around the River Blackwater.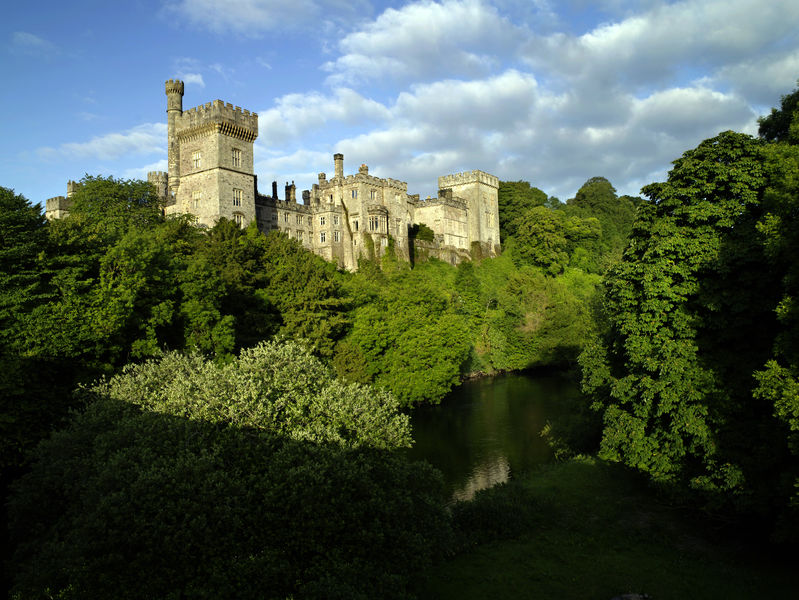 Dalkey, Dublin
Dalkey located on the south side of Dublin city and it is home to the likes of Bono, Van Morrison, Enya and many others in the music and arts industry. In the past Vikings had a port in Dalkey which was first constructed in the 8th century. Dalkey and its neighbouring Killiney are considered one of the most affluent neighbourhood in Ireland to reside in. Today Dalkey is full of castles from its past and with a pleasant array of restaurants and bars to choose from. Close by is Killiney Hill which is an excellent place to go visit and get breathtaking views out over Dublin Bay. A peaceful village enclave not too far from the hustle and bustle of Dublin City Centre.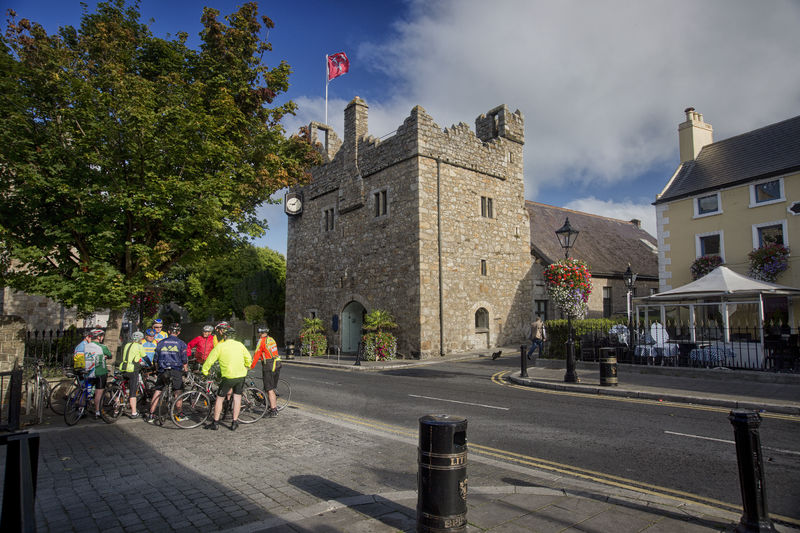 Carlingford, Louth
This coastal town along the east coast of Ireland is on Ireland's Ancient East no more than one hour north of Dublin. The town gets its name from the Old Norse which can be translated to "narrow sea inlet of the hag". This town is surrounding by rolling hills and has roots to the Viking past with the towns' street showing evidence of the medieval age. Carlingford offers adventure or a complete quiet retreat away from the hustle and bustle of city life. It has great live music in the bars and activities groups of friends or family. Also, it is known for its quality of fishing that can be fished from the place with oysters and crabs are often caught off the nearby harbour.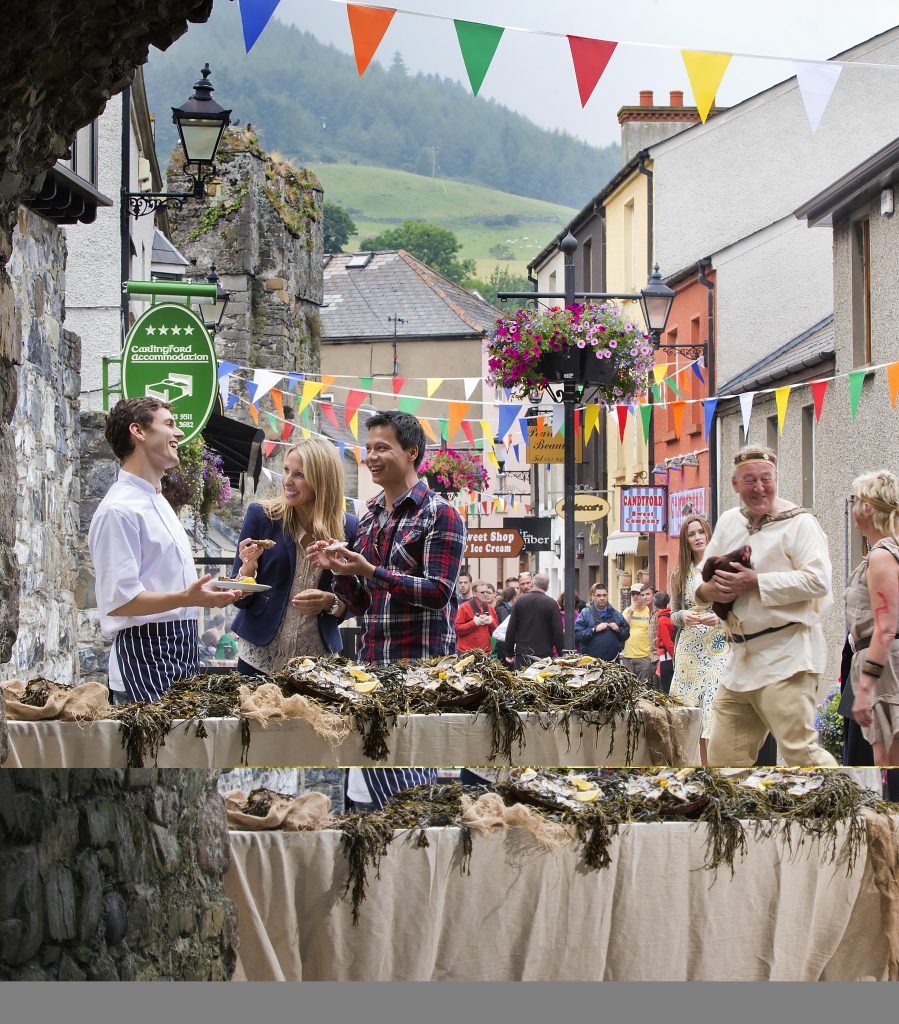 Clifden, Galway
Clifden is located in Connemara and is one of the best towns to visit in Ireland if you are heading back west of Galway city exploring the national park. Not too far from Clifden is Kylemore Abbey and Gardens, one of Ireland's most visited tourist attractions. Clifden may be small in stature but it packs a punch with its collection of restaurants and bars. It also has lots of arts and craft shops for you to stop at.  Highly recommended is the "Sky Road" offering unparallel views over Clifden Bay.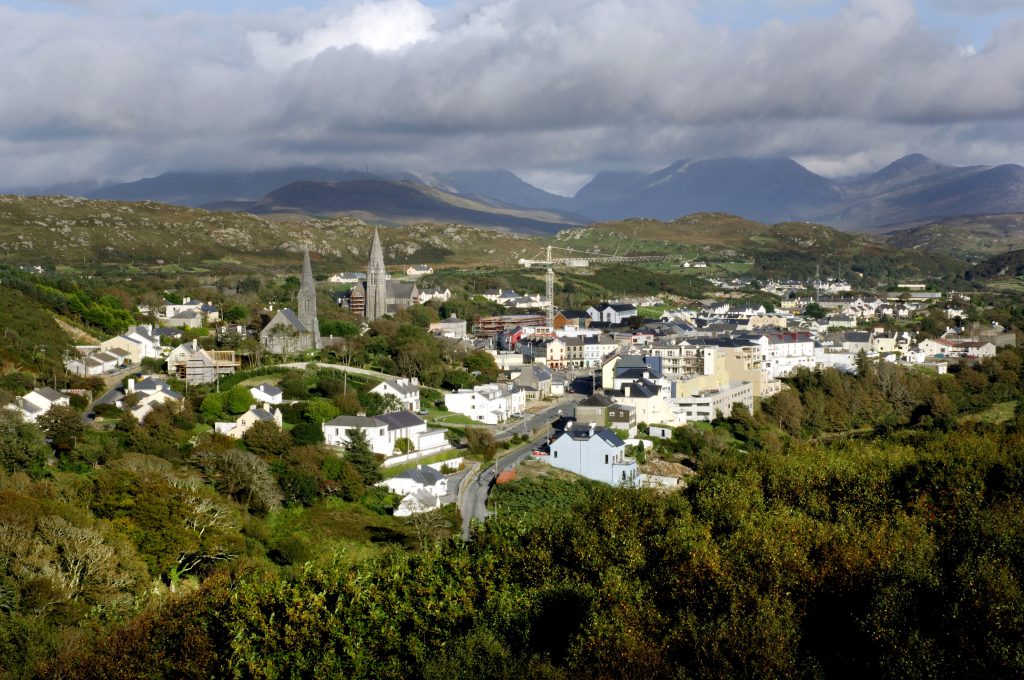 Kilronan, Aran Islands
Kilronan is the main village on Inis Mor on the largest island of the three Aran Islands and is one of the most picturesque spots in Ireland. This was a fishing port for the Aran fisherman and presently the main function of the port is that of a ferry terminal and a place for festivals. As one of the most unique and diverse places to visit in Ireland, this should be on everyone's itinerary to Ireland and one of the best places to visit.  Kilronan has an excellent range of restaurants, serving seafood and traditional Irish bars and music.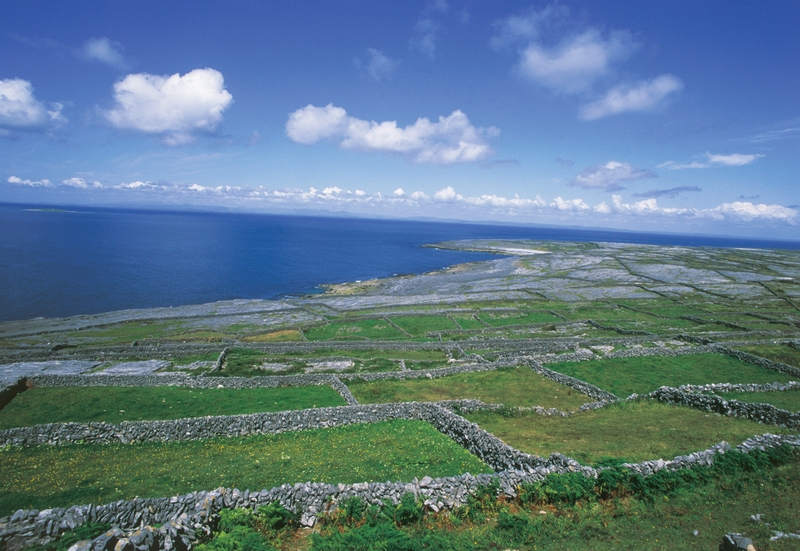 Birr, Offaly
Birr is most famous for its castle and also it is one of the most scenic places to visit in Ireland with the heritage that it has on offer. The town itself was developed around Birr Castle estate of the Parsons family. Birr is known as one of the best Georgian towns in Ireland with its wide streets and makes for a charming place to visit. Along with Birr Castle and its grandeur, it is well worth taking a walk around the estate grounds where you can be captivated with the formal gardens and the Great Telescope.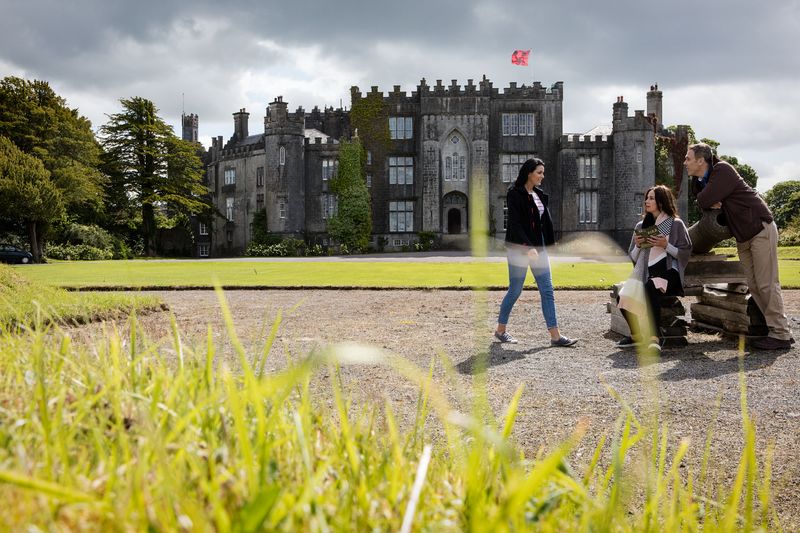 Get in Touch-
The best way to learn about Ireland and its towns and villages is to visit, immerse yourself in the history and heritage of the places.  Contact us today for a quotation from our dedicated travel advisors who will be able to help you create your ideal trip to Ireland and answer any questions you may have. We can tailor your itinerary on any of our Self Drive or Chauffeured tours.
USA & Canada1877 298 7205
UK FreeFone0800 096 9438
International+353 69 77686