This month's blog gives you the opportunity to learn about some of the "Best Day Trips From Dublin"  city centre. All of the day trips are accessible through public transport or your own self-drive vehicle and all journey times are within one hour of the city. These attractions offers a chance to explore the fantastic scenery, views over Dublin Bay and the Wicklow mountains. Grab some traditional Irish food and drinks while enjoying the local ambiance and famous Irish hospitality.
We can customise your trip to suit your needs and wants & create your own unique experience in Dublin and Ireland that will make it your dream holiday while here. If you book a trip with Irish Tourism your itinerary will contain directions and details to all the attractions and give you all the information for booking DART rail & bus travel.
Best Day Trips From Dublin
Howth Village & Lighthouse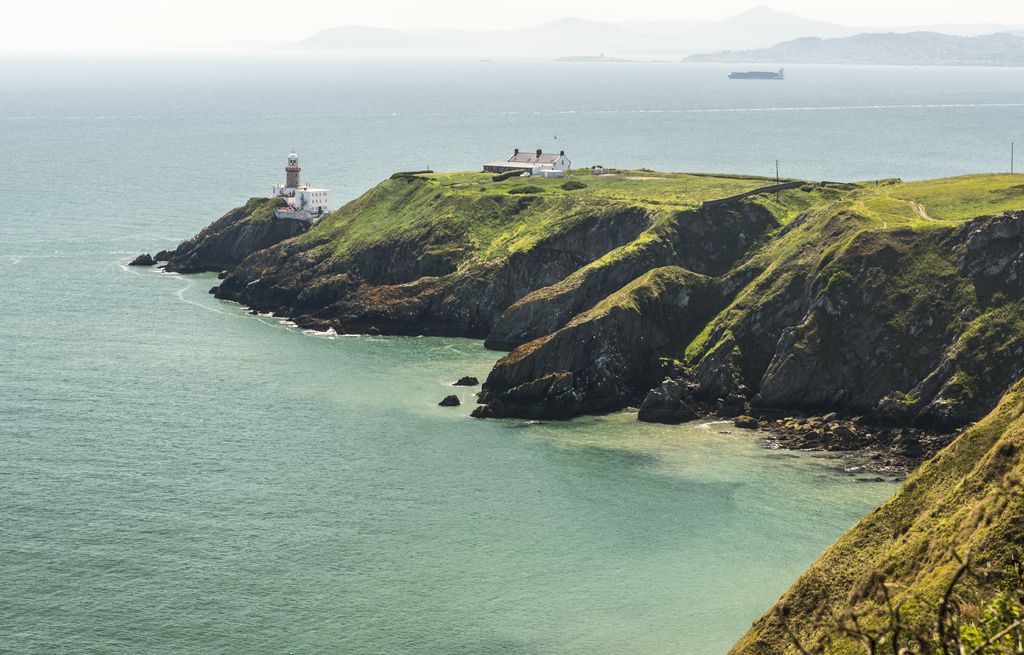 Howth is located approximately 16km from Dublin City Centre located on the northern boundary of Dublin Bay and is widely regarded as one of the best day trips from Dublin.  Howth is a traditional small fishing village with many things to do and see. The village is easily accessed by public transport. Either take the 31A bus from Talbot St in the city center or enjoy the coastal views and relax on the light rail DART service from the city center to Howth Dart Station. Howth is a foodie dream with its range of restaurants. It is famous for its seafood. If you have been dreaming of Fish & Chips in Ireland, Howth is the perfect place to try them at "Beshoff" restaurant, it is a Dublin institution for Fish & Chips.  If you are looking for a nice walk or hike, Howth Head is the place to put on your itinerary. There is a walk for every level of walker. There are four route options, explore the "Bog of Frogs" loop for scenic views of cliffs, Lambay Island and Baily Lighthouse.
Bray Head Cliff Walk to Greystones
The easiest way to do this beautiful walk is to catch the DART rail to Bray Co Wicklow from Dublin city centre. If you are interested in rail travel this is certainly worth a visit and one of the best day trips from Dublin. You will see some of the best views along the east coast of Ireland as the rail journey takes you along Killiney Bay home to musicians Bono and Enya. On route, you can hop off at Killiney if you want to break up your journey and venture up to Killiney Hill on the south side of the city. This gives you spectacular views of Dublin Bay and Killiney village is a beautiful village to stroll around and explore. This cliff walk is widely regarded as one of the highlights of walking in Wicklow, this linear walk is well maintained and can be done by all levels of walking fitness. Just follow the Red arrows, it is 7km long and give yourself 2.5 – 3 hours to complete the walk. You can start the walk from Bray or Greystones and can catch the DART rail line back into Dublin city center once finished.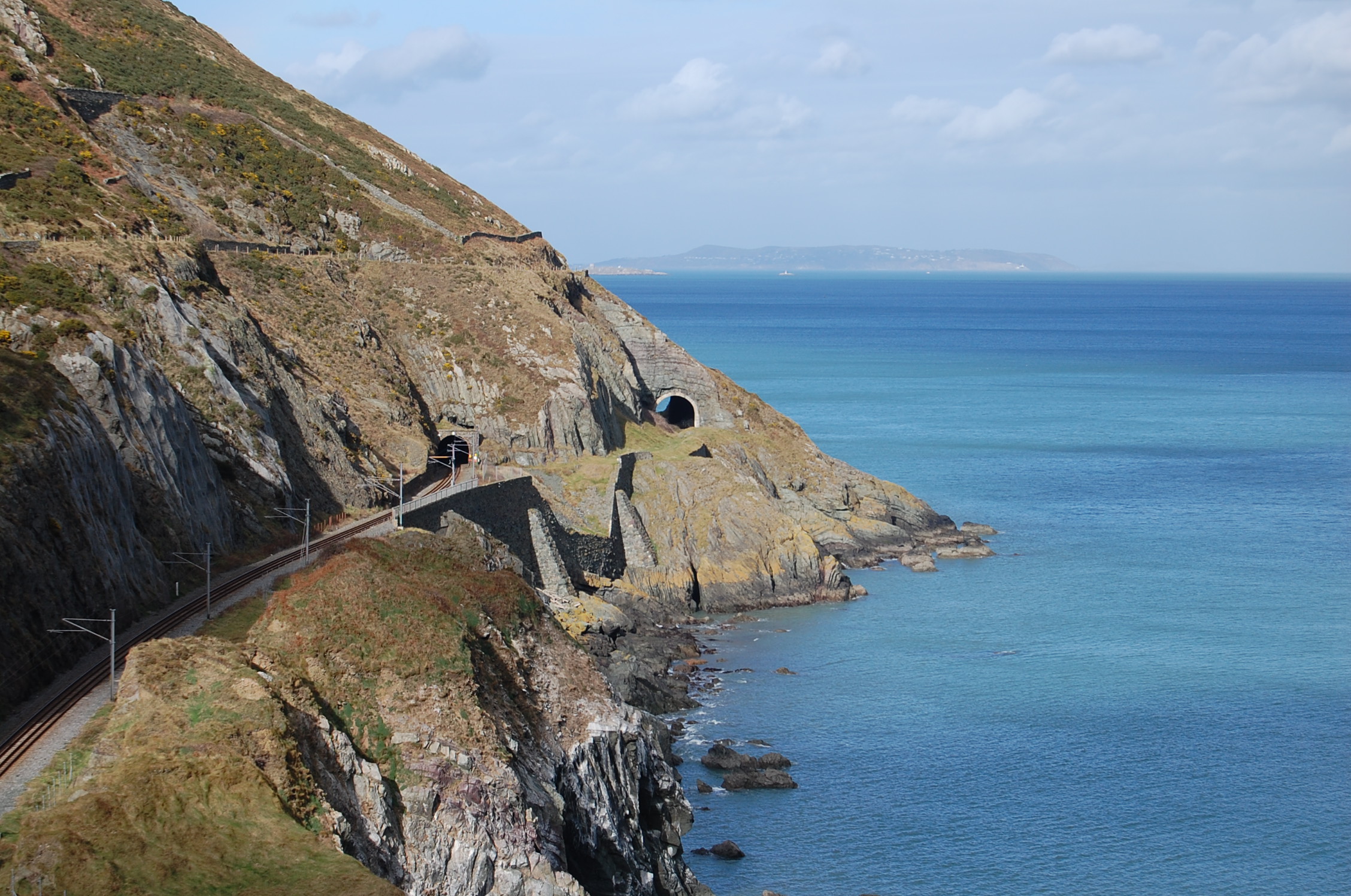 Wicklow Mountains National Park & Glendalough
Wicklow is known as the "Garden of Ireland" for its temperate environment for growing its diverse range of fauna such as rare orchids to the wild and majestic Peregrine Falcon. The National Park contains an area of 20,000 hectares and is famous for the Sally Gap which is a winding road perfect for long distance and cycling enthusiasts. Wicklow Mountains National Park runs a variety of activities for all ages either individual or a groups. It is situated just south of Dublin and is one of the best day trips from Dublin if you are into the outdoors and a fan of nature. The Wicklow Mountains are full of wide open vistas full of streams feeding into spectacular lakes. The park offers many walks and trails for all walking levels and is full of recreational amenities. One of the most visited parts of the Park is the picturesque valley of Glendalough, where the ancient monastic settlement of St Kevin is located.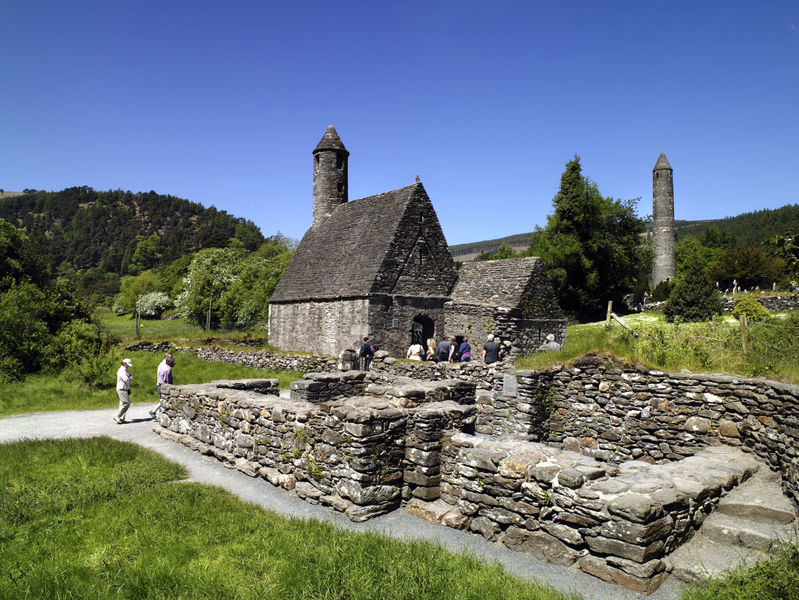 Malahide Castle & Gardens
Malahide Castle & Gardens is situated in one of  Ireland's most beautiful and well-known award-winning towns. Malahide is easily accessible by public transport and is one of the best places from Dublin city centre to visit. The best mode of transport would be the DART rail system or alternatively, you can catch the bus. Malahide has lots to offer, it is a heritage village, has a marina, cafes, world-class restaurants, famous pubs and beautiful sandy beaches along with the jewel of the crown a national attraction in Malahide Castle. This premier attraction is set on 260 acres of lush gardens. This 12th-century castle had been home to the Talbot family for over 800 years. Over the last number of years, the attraction has undergone a huge refurbishment and reopened in 2012 with a state of the art visitor center and garden upgrade.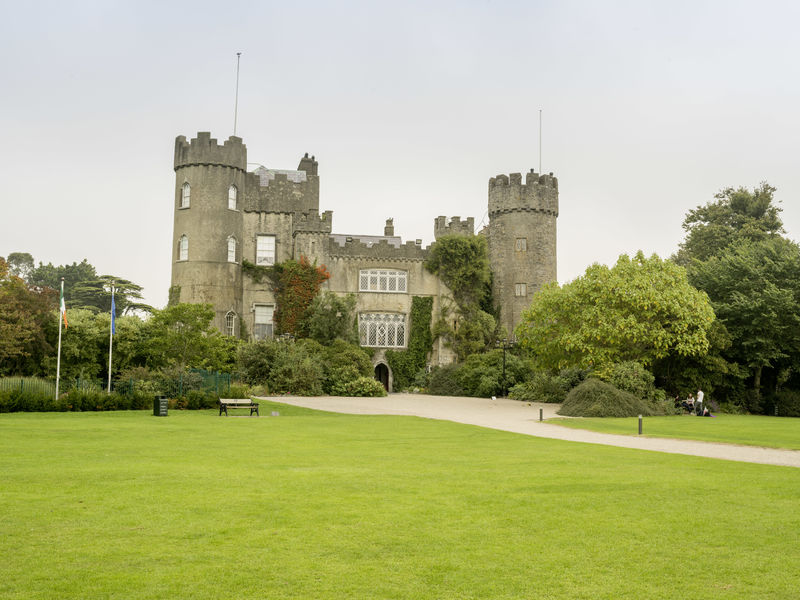 Clontarf Village
Clontarf is a seaside village about 3km from Dublin city centre. It is easily accessed by public transport with the Dublin Bus Route (104, 130, 32X, 53) or it is one stop on the DART rail line. Alternatively, you can rent a bike in the city and explore Clontarf by bike, catch the sea breeze and take in the views. Clontarf has a great array of pubs, restaurants, and cafes. Some of the highlights of Clontarf are visiting St Anne's Gardens  and its award-winning Rose Garden. Walk or bike the famous Promenade and explore the natural bird habitat of Bull Island and have a picnic, take a swim or windsurf on Dollymount strand offering panoramic views of Dublin Bay & City. If golf is something that you enjoy, Clontarf offers a great links test at the famous Royal Dublin Golf Club, Ireland's oldest golf club. Clontarf is also famous as the place Brain Boru was victorious over Leinster & Norse Dublin on Good Friday 1014 AD.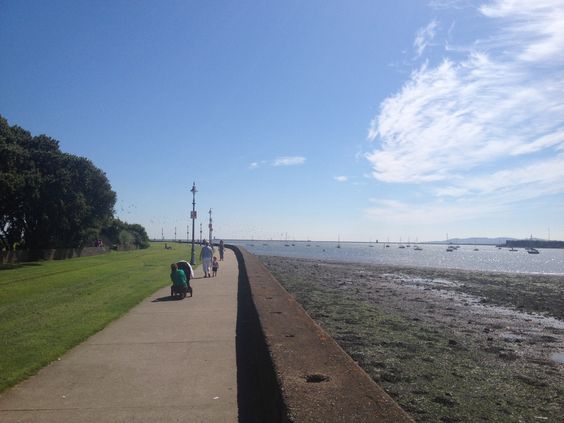 Trim Castle
Trim is situated 55km from Dublin city in the neighboring County of Meath in the heart of the historical rich Boyne Valley. Trim Castle offers the perfect day trip from Dublin, don't worry about needing a car if you do not have one, you can take the Bus Eireann's 111 bus route which provides regular service. The castle took over 30 years to construct by Hugh de Lacy and his son Walter as the home of the Lordship of Meath. It is Ireland's largest Anglo-Norman castle situated on the south bank of the River Boyne. In the year 2000 after an extensive period of excavation and restoration, it opened to the public. Also, it was the backdrop to some scenes of Mel Gibson's famous Braveheart film. Trim is a designated heritage town, is regarded as one of Ireland's most beautiful towns and it offers something for everyone and is the perfect tonic for relaxation and calmness.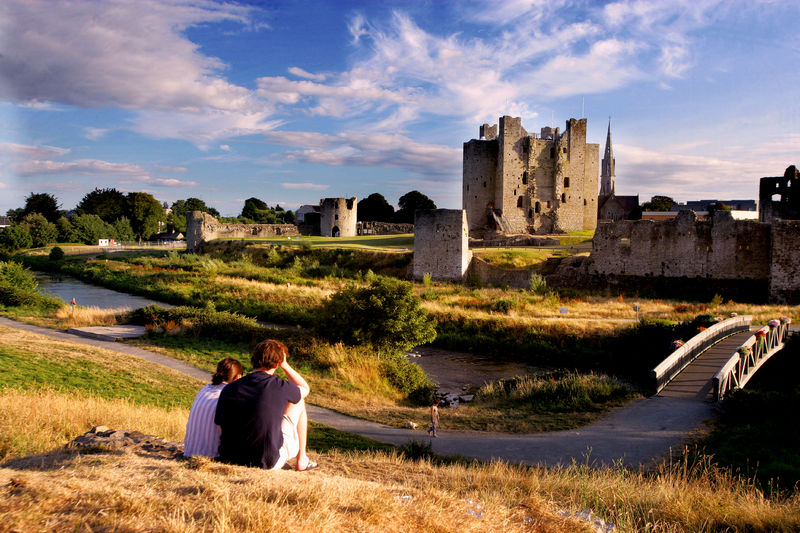 Get in Touch-
The best way to learn about Dublin and explore the surrounding places is to visit yourself.  Contact us today for a quotation from our dedicated travel advisors including some or all of these locations today – We can tailor your itinerary around what we have to offer in Dublin alongside our Ireland Ancient East Self Drive or Chauffeured tours.
USA & Canada1877 298 7205
UK FreeFone0800 096 9438
International+353 69 77686