This month's blog gives you the opportunity to learn about some of the Top 10 Things to Do on Ireland's Ancient East. Ireland's Ancient East starts on the south of Ireland by Cork's Spike Island and takes in Cahir & Kilkenny Castle, Rock of Cashel to the Boyne Valley, Newgrange and Glendalough on the East Coast through to the northern region of Ireland to counties of Cavan and Monaghan and much much more in between. The aim is to have a memorable experience while on the trail & you will gain inspiration from the places that will map your journey. Discover the legends and stories and let you discover your own Ireland's Ancient East!
Source: Discover Ireland
Dublin is an excellent base to plan your immersive journey on Ireland's Ancient East. Dublin is a city that is full of history with tales and stories.  With an abundance of history here, take a guided tour of Trinity College and see one of Ireland's great cultural treasure in the Book of Kells. Along with its many more popular renowned attractions Guinness Storehouse, James Joyce Museum, Christchurch Cathedral, Kilmainham Gaol &  Glasnevin Cemetry, the options are endless for you.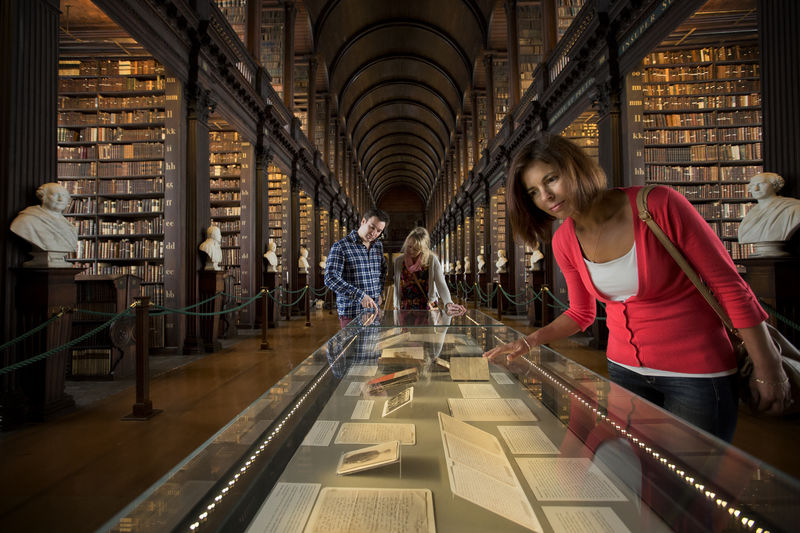 Top 10 Things to Do on Ireland's Ancient East
Glendalough, Co Wicklow
Glendalough is one of the top things to do on Ireland's Ancient East and is one of the most important monastic sites in ancient Ireland. St. Kevin founded the Christian monastic settlement in the 6th century; from there developed into what could be termed a "Monastic City". What you will see presently are buildings that survive from the 10th to the 12th century. In spite of various attacks from the Vikings, Glendalough thrived as a great foundation for learning until the Normans destroyed the monastery in 1214 A.D. Also close by to the monastic settlements you can visit the visitor centre and listen to the audiovisuals and see the model monastic city on display.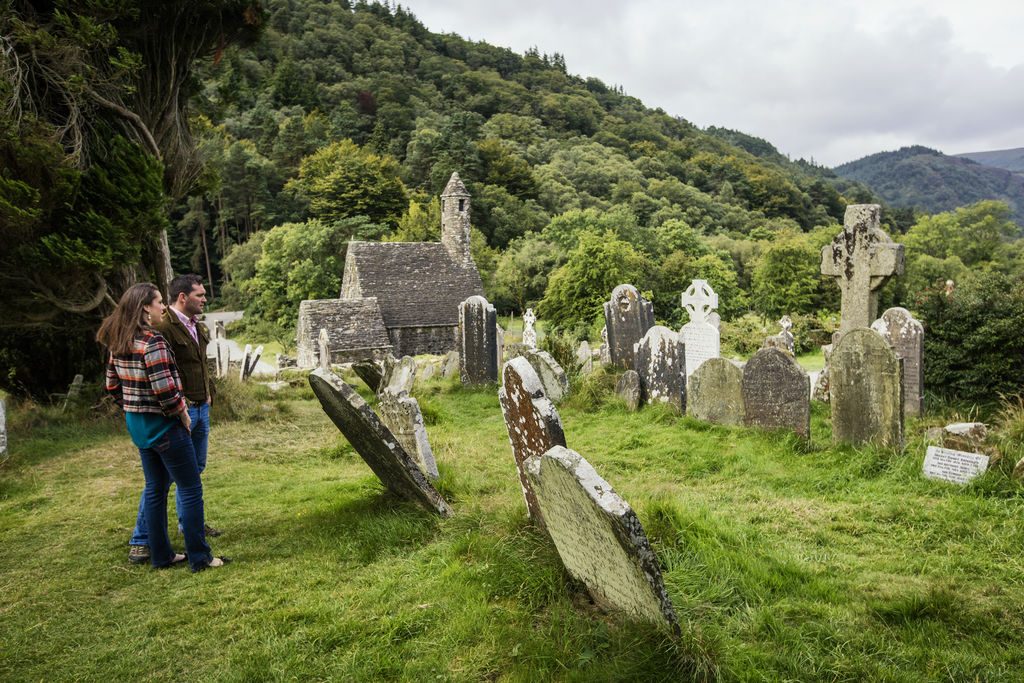 Newgrange, Co Meath
When you think and imagine ancient Ireland, Newgrange is one of the things that springs to mind immediately. This is one of the main attractions that can be found on Ireland's Ancient East trail and within one hour of Dublin City Centre. The attractions also include Knowth & Dowth but to get to these you will need to go to the visitor centre via a short bus journey. Newgrange is the only attraction that is accessible to the public with a chamber. Newgrange is really popular during winter solstice but to get tickets for the event is challenging but worth going to watch for the memorable experience.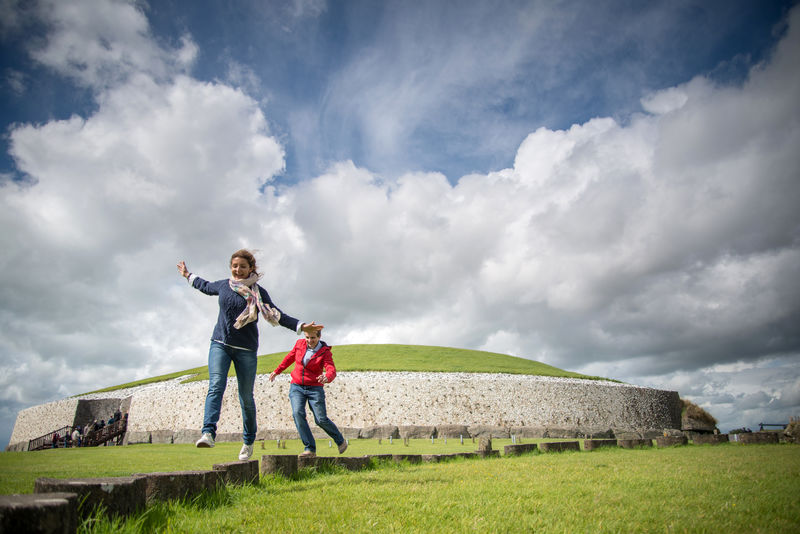 Clonmacnoise, Co Offaly
Clonmacnoise is located near Shannonbridge in County Offaly and is a top attraction on Ireland's Ancient East trail. Wander through the ruins and it will give you images of the saints and scholars of Ireland's Golden Age of learning. Founded by St Ciaran in the 6th century, it became a special place for learning and religion. Clonmacnoise is full of heritage and tales to capture your imagination. You will find ruins of round towers, graves, churches and celtic crosses. The Clonmacnoise graveyard is still in use and religious studies are regularly held on site in a modern chapel and was visited by Pope John Paul II in 1979.  Visiting will give you a true feeling of the history of Ireland.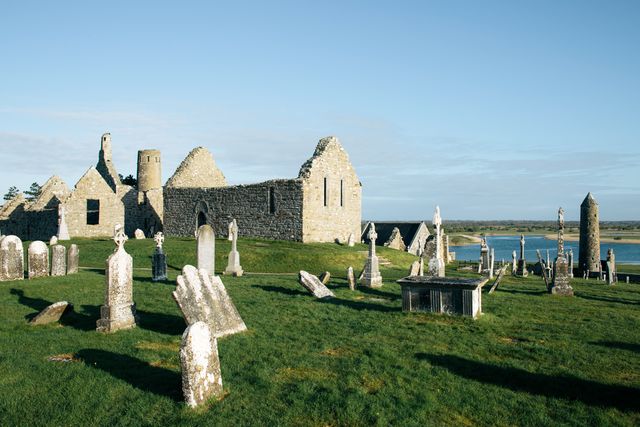 Kilkenny Castle, Co Kilkenny
A great place to visit on Ireland's Ancient East trail is the historic medieval city of Kilkenny. In the heart of the city is Kilkenny Castle and its gardens. As you enter the castle, it can feel like you are stepping back in time to the 12th Century, which has been remodeled and restored to its 1830 state. Kilkenny is strategically situated on the River Noire and dominates the "High Town" of Kilkenny City. With its beautifully maintained gardens and surrounds, Kilkenny Castle makes for the perfect attraction and to get romanised and transported to medieval times. Also, the castle is the start of the Medieval Mile in Kilkenny City which takes you on a journey through the heart of the city to St Canice's Cathedral to the famous Smithwick's Brewery.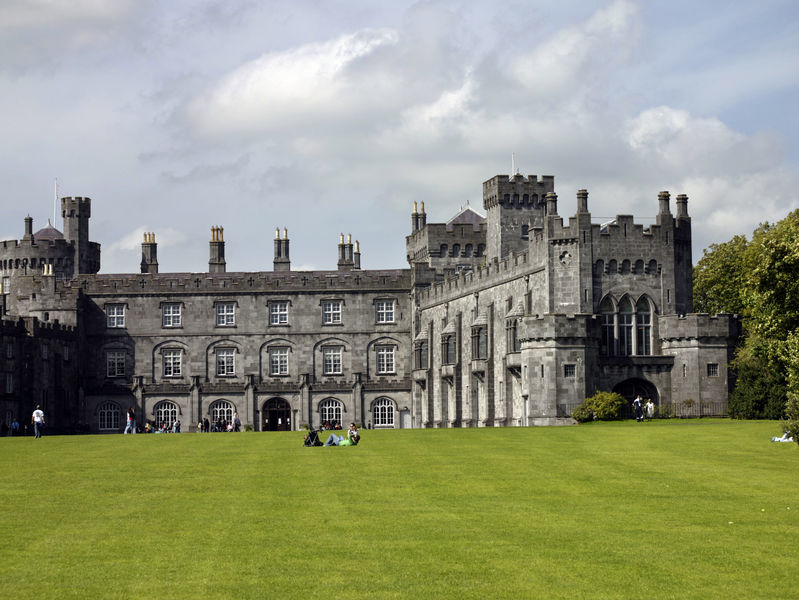 Rock of Cashel,  Co Tipperary
This is a stunning group of buildings of the medieval style set upon looking over the town of Cashel Co Tipperary in the area known as the Golden Vale. The Rock of Cashel consists of a 12th century round tower, High Cross and Romanesque Chapel, 13th-century Gothic cathedral, 15th century Castle and the restored Hall of the Vicars Choral. This attraction is one for everyone to put on their to-do list when traveling Ireland Ancient East. The attraction comes with audiovisual shows and exhibitions.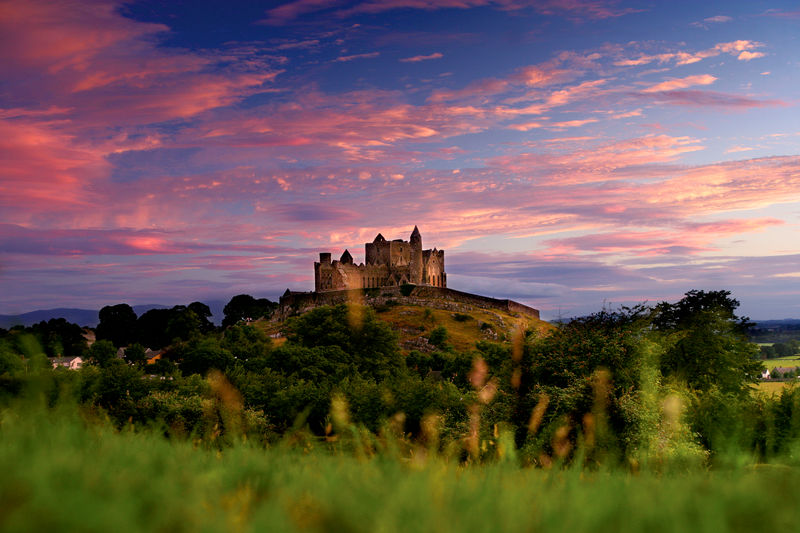 Spike Island, Co Cork
Spike Islands is a Winner of Europe's Leading Tourist Attraction 2017 at the World Travel Awards! Spike Island is located off the town of Cobh County Cork. It has a varied history over the past 1300 years from being a 6th-century Monastery, a Fortress and during Victorian times, the largest convict depot in the world. With the rich history, there is something for everyone and learn about Ireland's ancient past. Habitants on the island have included monks and monasteries, rioters and redcoats, captains and convicts and sinners and saints. Why not take the scenic ferry ride from Kennedy Pier in Cobh and enjoy the guided tour of the island and enjoy the surroundings while enjoying the views from the café.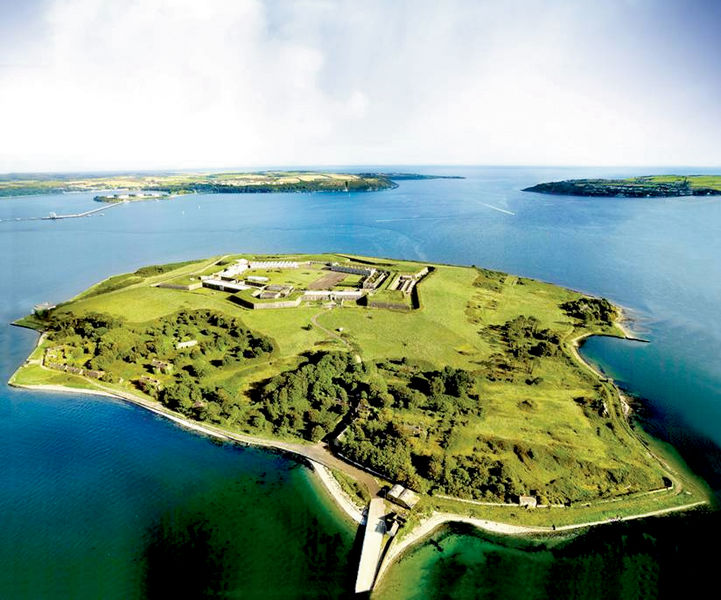 Carrickmacross Workhouse
Carrickmacross Workhouse is located in the northern location of Ireland's Ancient East in the heart of the historical barony of Farney in County Monaghan. This Workhouse has been meticulously restored and tells a lot about Ireland's history and heritage during that time. The reason for building these workhouses was for the poor of Carrickmacross town and the nearby parishes of Donaghmoyne, Inniskeen, Killanny, Magheracloone, Magheross and part of Bawn in 1841. During this time in Ireland population was close to 9 million with 3 million living in a state of destitute due principally to the evictions by British landlord. Carrickmacross Workhouse was one of a total of 130 built between 1841 & 1843 to house poor in society. In order to enter the Workhouse, you had to surrender any land where living conditions were poor and rules were strict and families were separated and forbidden from seeing each other without prior permission. The food was poor, and the hard physical work had to be undertaken. For people admissions to the workhouse became a last resort in life and became known as a "Poor Man's Jail". Definitely worth a visit if you want to immerse yourself in Irish History.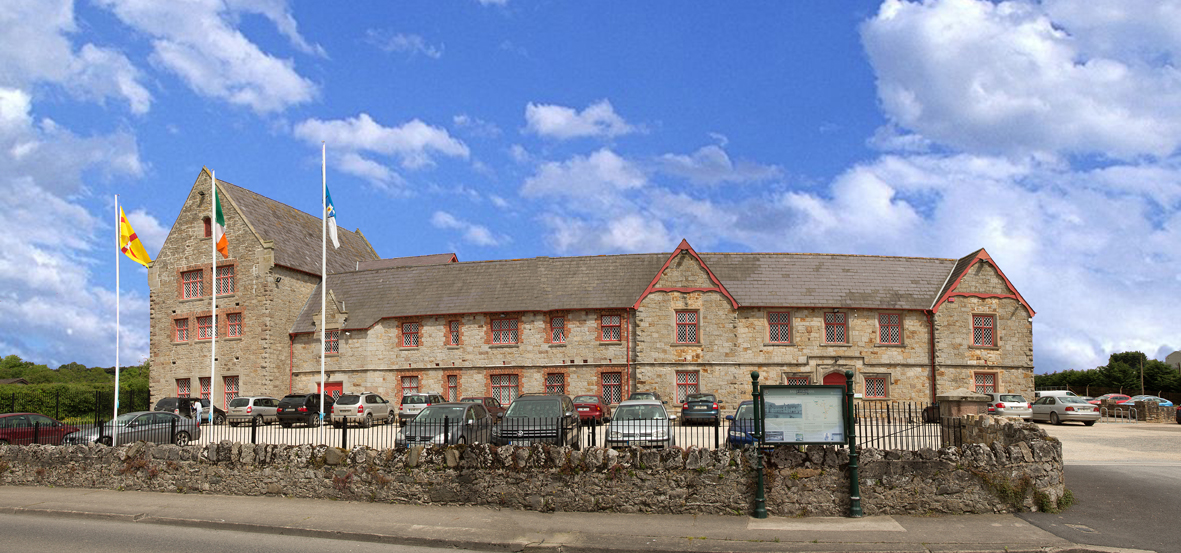 Cavan Burren Park, Co Cavan
One of the "Hidden Gems" of Ireland's Ancient East and a top thing to put on your itinerary if you are in the area. The Cavan Burren Park is located in County Cavan. This park opened in 2014 but has been here for centuries before that, this is a perfect attraction if you are interested in the outdoors and with a good pair of outdoor footwear you can explore the glacial boulders, rock art,  and explore the ancient times of Cavan Burren Park. It is certainly worth the journey and it is away from the traditional tourist trail so you will not be caught in the midst of huge crowds. What will attracts you here is mainly the natural landscape with sights such as the Giants Cave constructed over 4,000 years ago.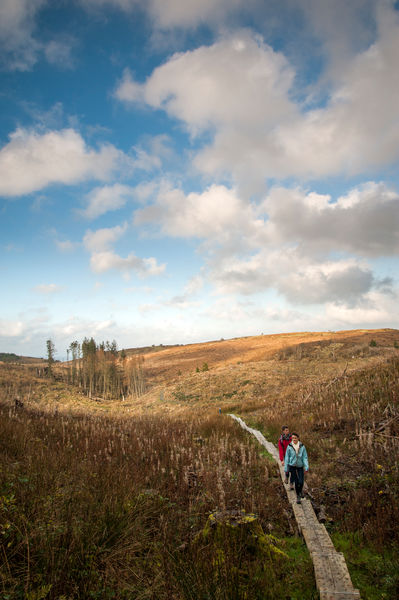 Waterford's Viking Triangle
Waterford's Viking Trail is located on the "Sunny South East" of Ireland. Waterford is Ireland's oldest cities and only city in Ireland that Oliver Cromwell did not conquer. The cities Viking Settlement date back to 914. Visit Reginald's Tower where you will get a chance to see the full set Viking weapons that have survived in Ireland. To learn more about the Viking Trail, visit the Medieval Museum and immerse yourself in the Viking era in Ireland.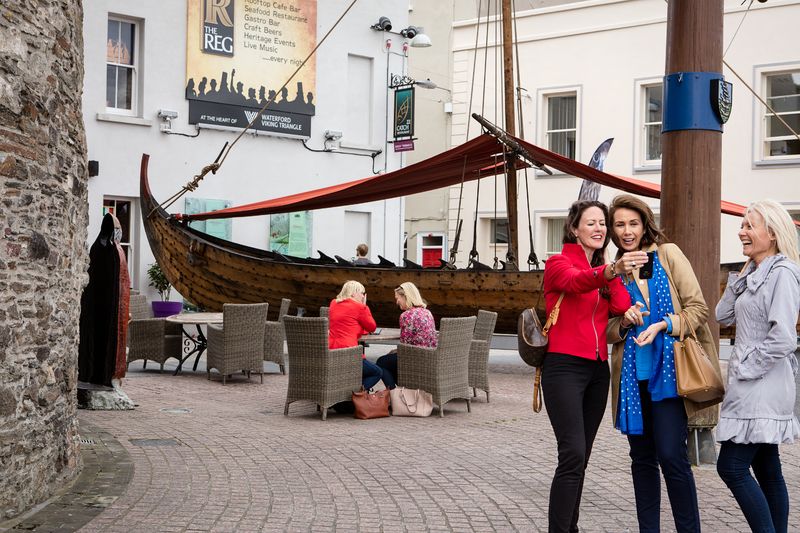 Waterford's Greenway
The Waterford Greenway opened in March 2017 and is an excellent attraction to the Waterford region and to Ireland's Ancient East and definitely one of the top things to do while exploring the "Sunny South East". It is 46km of off-road cycling and walking trail along the old railway line. This route will give you the chance to experience the natural landscape of Ireland while your journey takes you across three viaducts from the river to sea.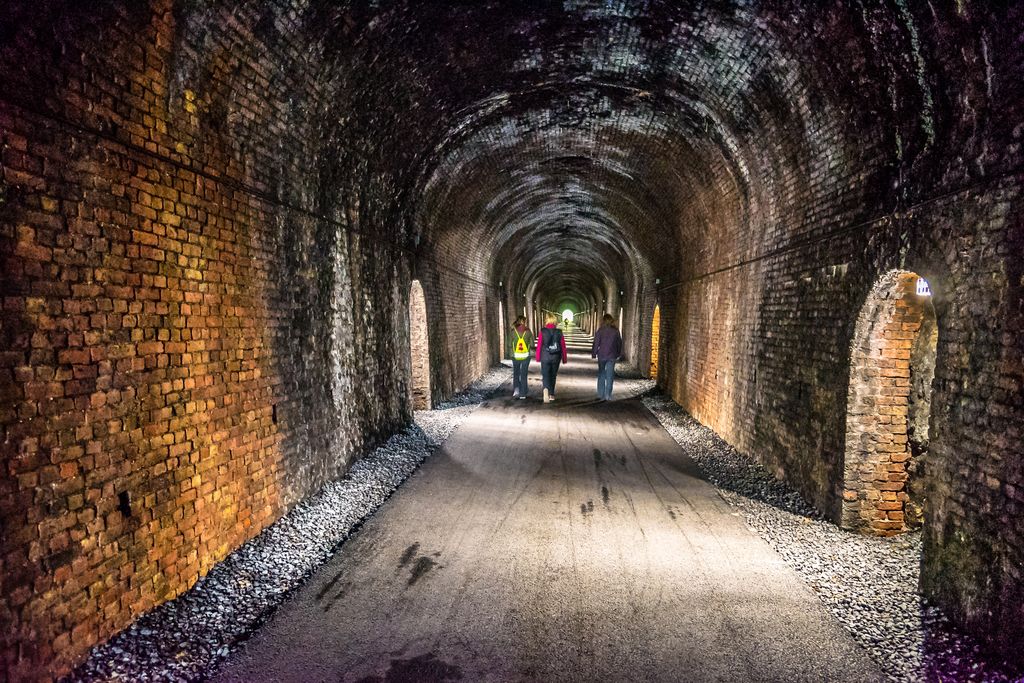 Get in Touch-
The best way to learn about Ireland's Ancient East and explore the surrounding places that are on the trail is to visit by yourself.  Contact us today for a quotation from our dedicated travel advisors including some or all of these locations  – We can tailor your itinerary around what we have to offer on Ireland's Ancient East Self Drive or Chauffeured tours.
USA & Canada1877 298 7205
UK FreeFone0800 096 9438
International+353 69 77686