St. Patrick's day in Ireland is a time of great traditions and customs, some going back hundreds of years and some more recent. We celebrate St Patrick's Day on the 17th of March every year and it is always a public holiday, so no work or school. While in the past, St Patrick's day in Ireland would have been a deeply religious affair, in recent years it has become more of a celebration of Ireland, our culture, heritage and traditions.
Some Popular St Patrick's Day Traditions in Ireland
Wearing Shamrock
Shamrock is Ireland's national symbol, a three-leaf green plant, similar to, but not to be confused with the four-leaf clover. Legend has it, that St Patrick used the Shamrock to explain the 'holy trinity' to the pagan Irish when he introduced Christianity here. Hence, on St Patricks day in Ireland, the tradition of wearing a sprig of Shamrock on your lapel or fastened to a hat, or another piece of clothing became the norm. Little sprigs of the Shamrock plant are often sold in local shops on the days approaching St Patricks day. Instead of Shamrock, sometimes people wear badges or pins in the shape of the Shamrock emblem, these are often sold by different charities.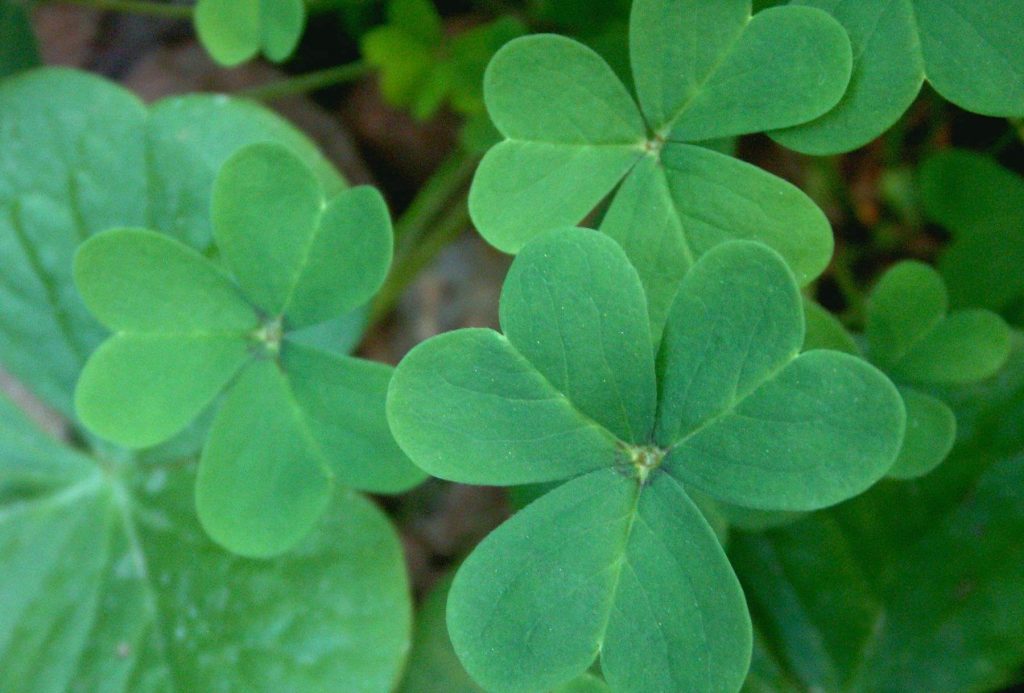 Wearing Green
If visiting Ireland on St Patrick's day, you will likely find that most people will be wearing green. Even in COVID-19, when we were not getting to celebrate in pubs and on the streets, many people still wore green to celebrate at home.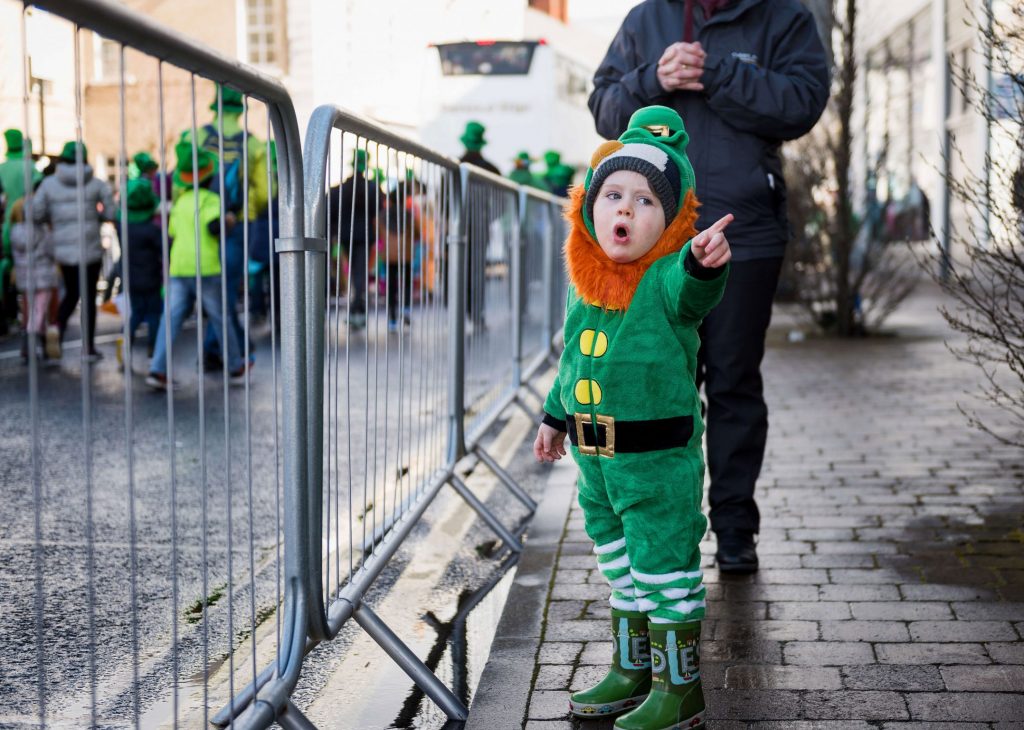 Going to Mass
St. Patrick's Day is still a holy day and many people celebrate by going to mass at some stage during the day. Sometimes there are 'blessing of the shamrock' ceremonies in local churches and cathedrals.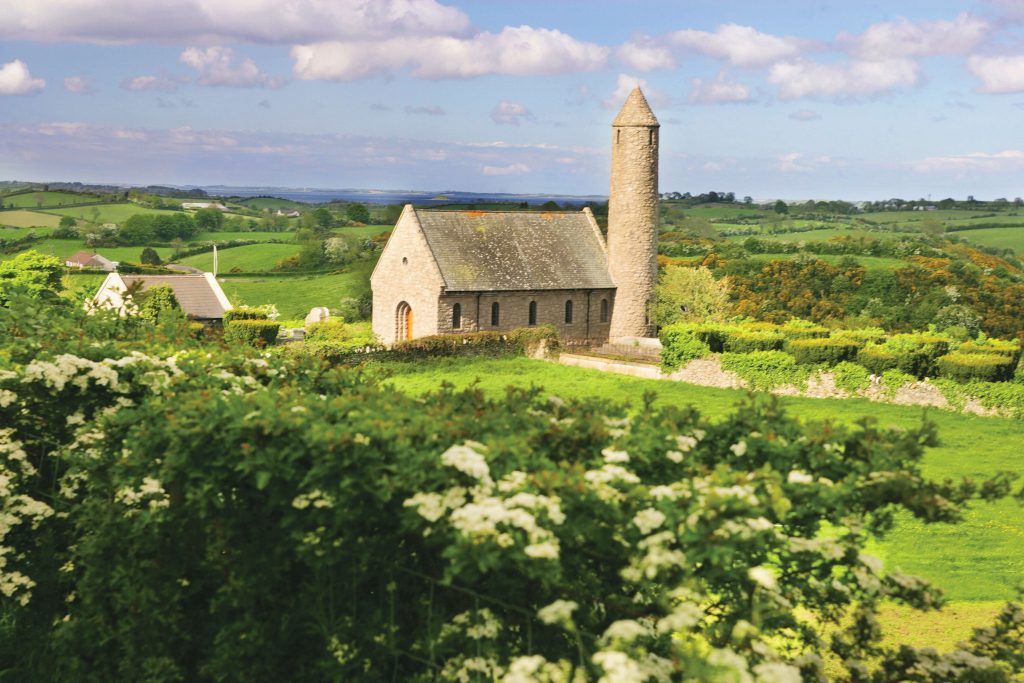 Turning Things Green! Buildings, Food, Rivers…
In 2010 Tourism Ireland began a campaign called 'Global Greening' and since then, many buildings in Ireland and across the world have been illuminated in green in honour of St Patrick's Day. In Ireland, landmarks like the Government Buildings, Trinity College & Christchurch Cathedral have all turned green. Overseas, such places as the Colosseum in Rome, the Christ the Redeemer statue in Rio De Janeiro and even Niagara Falls have turned Green for Ireland. Locally here in Ireland, you can often pick up some green food or drinks, sometimes shops dye their ice-cream cones green, you can buy green cupcakes or sweets and even green beer!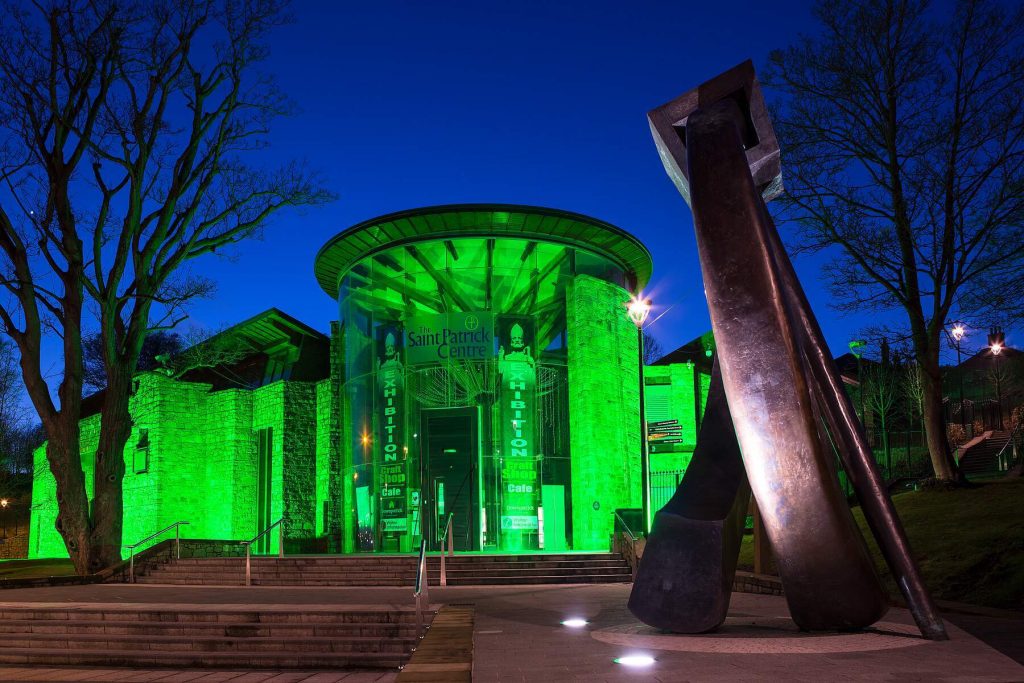 Saint Patrick's Day Parades & Festivals
Up until 2020 when Covid-19 first hit, there were St Patrick's Day Parades in nearly every town in Ireland and no doubt when things return to normal, they will be back! Dublin City parade is the biggest and is usually televised, Cork puts on a great show every year and Galway usually has a great street festival. Even small towns and villages usually arrange something, a quick google should tell you what is going on in any given place.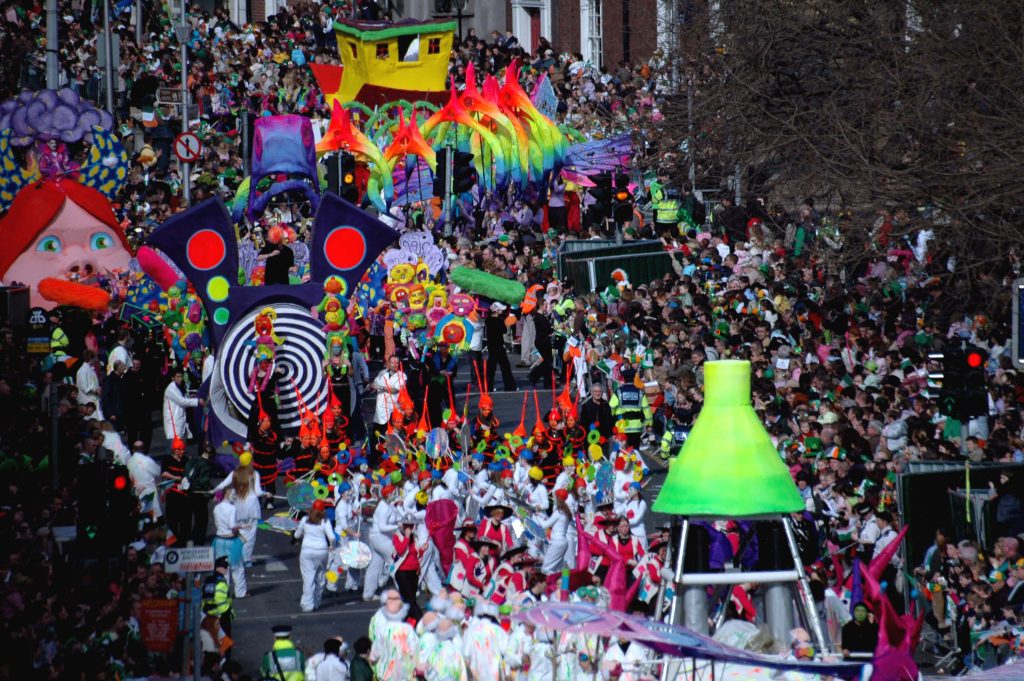 Pub Sessions & Céilís
It can be argued that the most common St Patrick's day traditions in Ireland are pub sessions and other pub activities! It is undoubtedly the busiest day for pubs in Ireland with most pubs having some kind of entertainment, from traditional music sessions to Céilí dances. There are often St Patrick's day concerts as part of local festivals and other local events.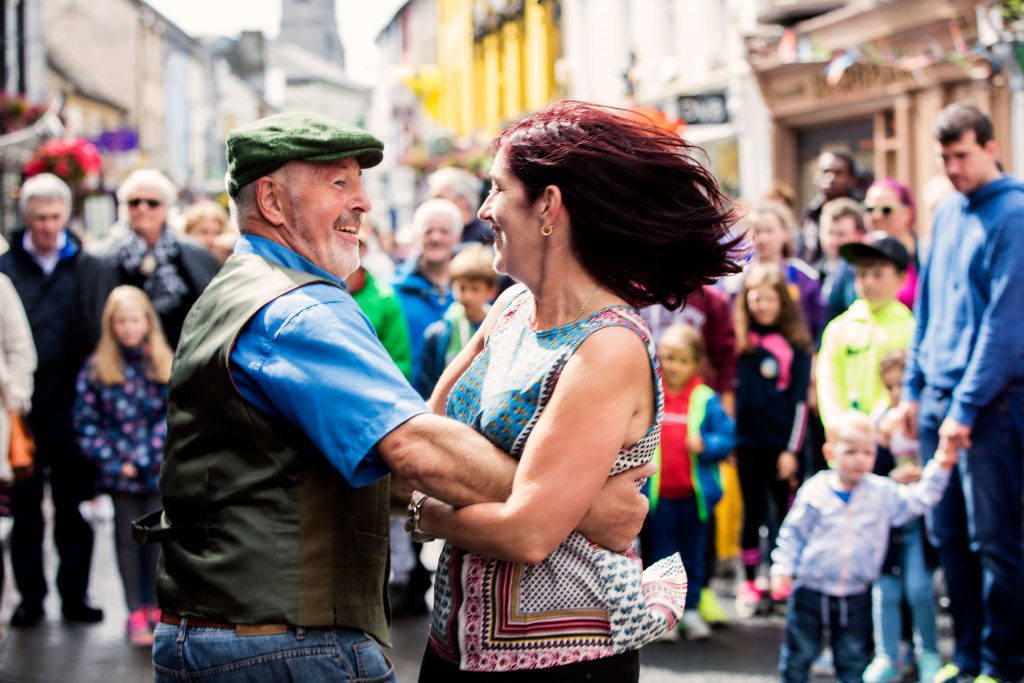 Corned Beef & Cabbage? Not here!
Some blog posts might tell you that we all sit down to a dinner of corned beef and cabbage. In Ireland, 'Corned Beef' is a canned sandwich meat, a bit like Spam. The closest meal that we do eat is bacon & cabbage, and this is quite common, not just on St Patrick's Day. The tradition of 'Corned Beef & Cabbage' may be common amongst the Irish communities in the US and some other countries. This tradition was thought to have been started by emigrants who, longing for Ireland, tried to create a meal that would remind them of home, with the meat that was available to them.  For traditional bacon and cabbage, the meat that is used is a loin of bacon, which can be smoked or unsmoked. Some recipes 'fancy it up' with pink peppercorns and such, some recipes tell you to cook the bacon in the oven (sacrilege!), but I think this Darina Allen Recipe is the closest to home.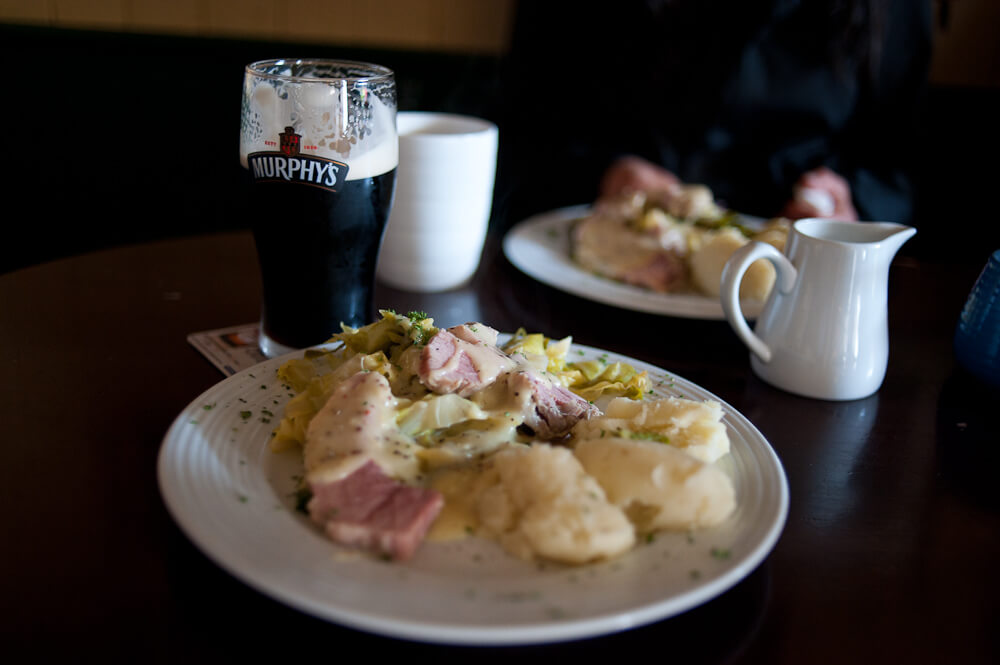 Get in Touch-
The best way to learn about St Patrick's Day traditions in Ireland, is to visit yourself!  Contact us today for a quotation to visit Ireland during the St Patrick's Day festivities in March.
USA & Canada (FreeFone) 1877 298 7205
Australia (FreeFone) 1800 823578
UK (FreeFone) 0800 096 9438
International+353 69 77686