When one ponders about 'the things to see and do in Ireland', the first places that spring to mind are undoubtedly the iconic Guinness Storehouse, the majestic Cliffs of Moher, Blarney Castle and of course, Trinity College, home to one of Ireland's greatest treasures, the Book of Kells. However, if you are to move away from the mainstream and head off the beaten track a little, you will find some wonderful hidden places dotted throughout. From off the beaten path villages to awe-inspiring countryside and natural surroundings, there is something for everyone! Of course, in today's world of Instagram, having the picture-perfect photo when visiting a destination is key, a task that the following 'off the beaten path' Ireland locations can most definitely deliver!
Some 'Off The Beaten Path' Ireland hotspots include:
Ballyhoura Country
Straddling the borders of counties Cork, Limerick and Tipperary, the Ballyhoura Country region is a great place to consider if you are a lover of the great outdoors. With its lush green pastures, rolling hills and woodlands, the area has a lot to offer those who wish to adventure off the beaten path. Particularly well known for its cycling trails, it is the largest of its kind in Ireland with a whopping 98 kilometres of biking tracks to choose from. It is worth noting that these trails are geared towards the more moderate to advanced cyclists, who will thoroughly enjoy these biking escapades through undulating forest tracks, board walks and technical rocky sections which are guaranteed to get the adrenalin pumping! Of course, there are also an abundance of walking routes and various opportunities to visit history and heritage sites in the region such as Lough Gur and Doneraile Court, to name but a few. Animal lovers can opt to visit The Donkey Sanctuary, a refuge for neglected and abandoned donkeys, in the rural village of Liscarroll which is set amongst rolling countryside and ideal for a country stroll.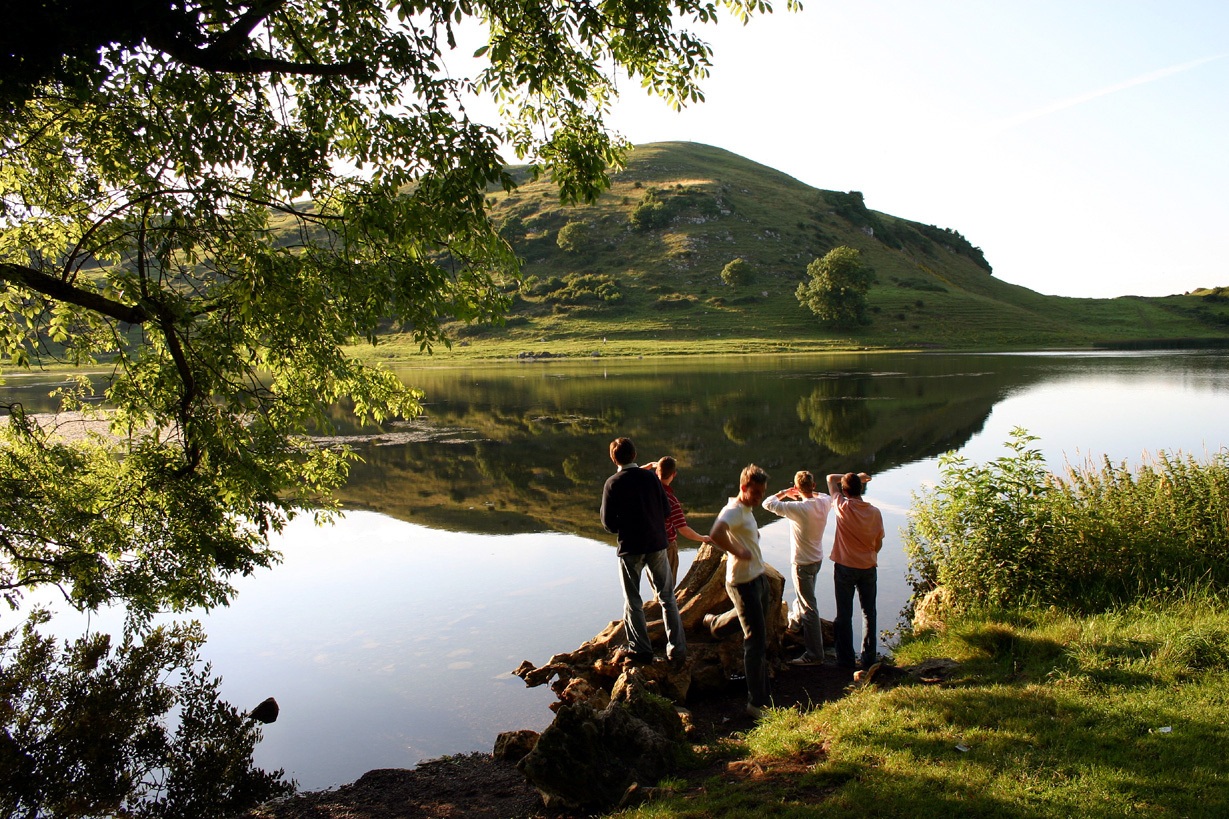 Gougane Barra
This magical spot, located off the beaten track amidst an enchanting forest park in a glacial glen, is most noted for its small church, St. Finbarr's Oratory. Probably the most photographed church in this part of Ireland, it has long been associated with the 'picture-perfect' postcard of Ireland and quite a popular location for wedding ceremonies amongst locals. Gougane Barra itself is an expanse of wild and rugged scenery located just over 70 kilometres west of Cork City, Ireland's second largest city. It is home to a number of walking routes, ranging from easy to advanced, although for the seasoned walker/hiker, an attempt at Sli na Sleibhe is the most rewarding. Here, the panoramic views extend 360 degrees around the rural countryside of County Cork and the neighbouring county of Kerry. The rural setting of this off the beaten track location exudes a natural solitude and tranquillity and offers any visitor a little time-out.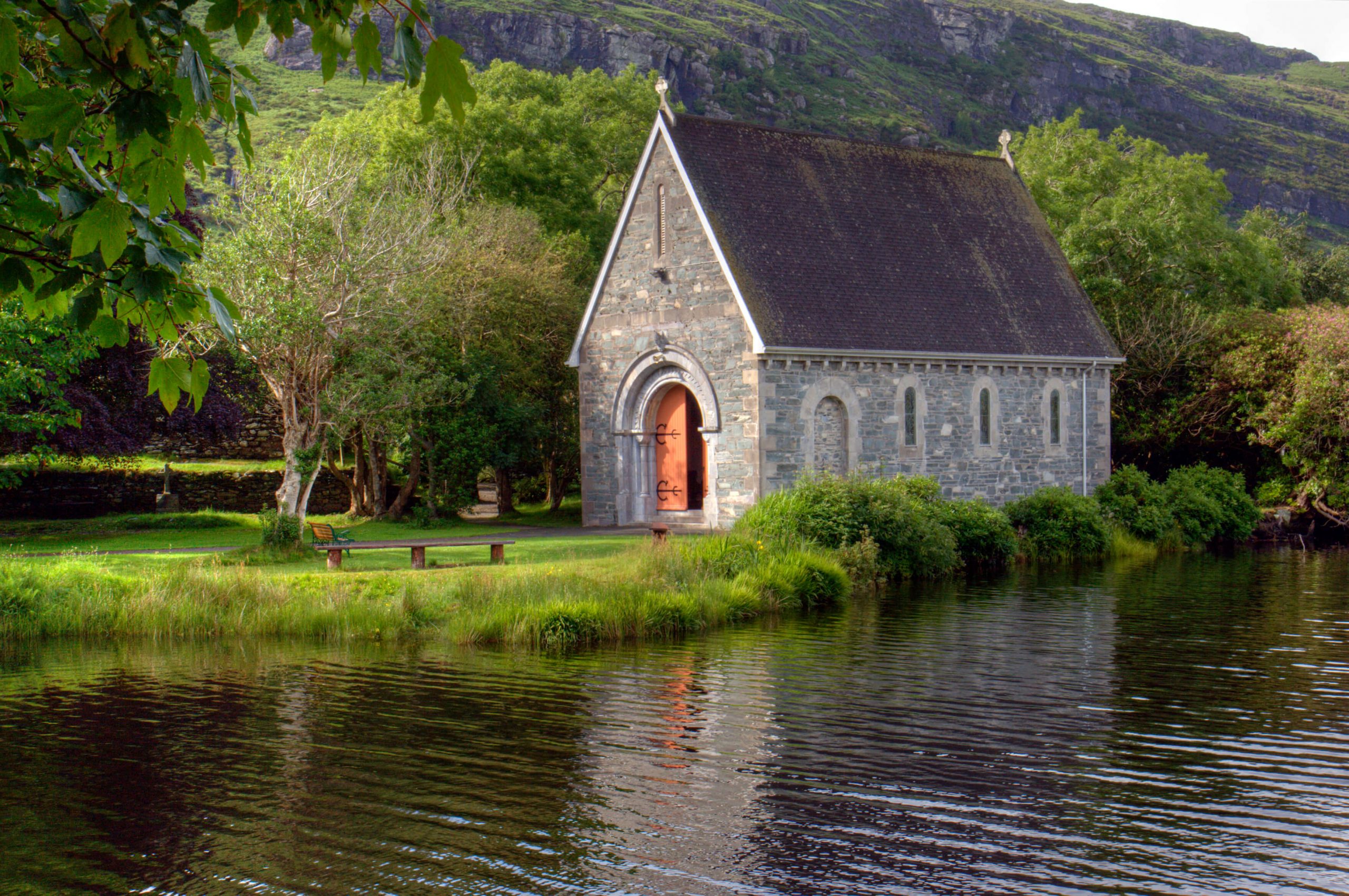 Wild Nephin Ballycroy National Park
Probably the least known of Ireland's national parks, Wild Nephin Ballycroy is situated on Europe's periphery, in the rural and rugged northwest of County Mayo. It is a national park like no other in Ireland due to the vast amounts of Atlantic blanket bog and unspoilt wilderness it is home to. For the nature enthusiast, this off the beaten path location should definitely be high on the list. The natural environment here offers a sense of serenity and is home to so many species of flora and fauna. Of course, like many places in Ireland, it is also a great place for the avid walker/hiker. There are different trails to choose from that range from 2km to 12 km. For the truly advanced, there is the 40 km Bangor Trail that should not be taken lightly! The key note, as with all walking in Ireland, is be sure to bring the appropriate walking/rain gear, especially here in the more isolated terrain of Ireland's west coast!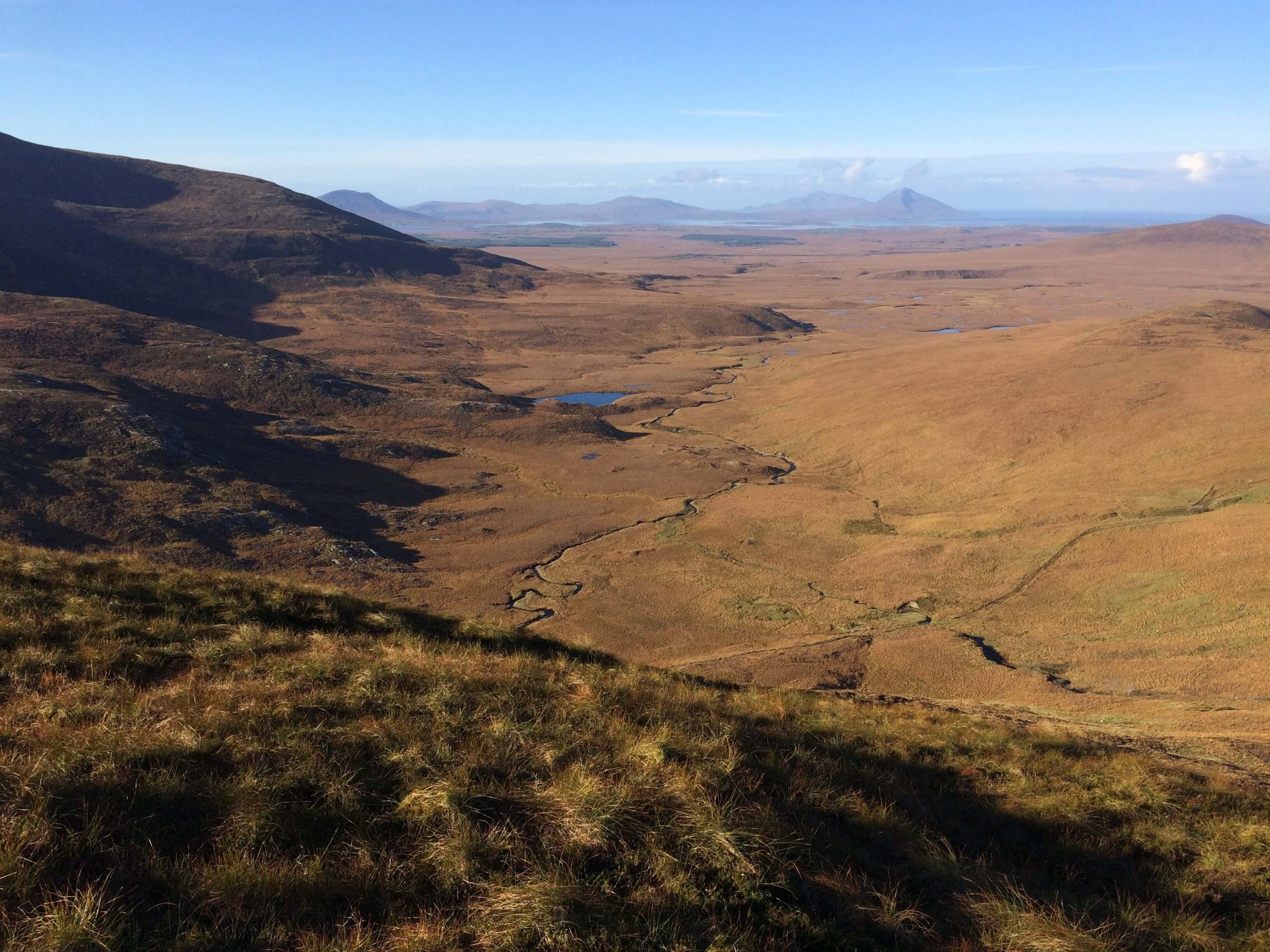 National Museum of Country Life
The National Museum of Ireland – Country Life is a real hidden gem located in the rural countryside on Ireland's west coast. For the culturally curious, this museum is located outside the County Mayo town of Castlebar, set amongst the lush, blossoming grounds of Turlough Park. The various exhibitions within include unique artefacts, archival video footage and interactive screens that showcase all aspects of rural life in Ireland between the 19th and 20th centuries. The 'Working on Land and Water' exhibit focuses on how all rural folk solely depended on the land and sea, organising their lives around the seasons as they changed. Similarly, this represented the natural environment and the way of life of how people lived, with a small group of wealthy landlords owning the land from which small tenant farmers leased their land from.  Land ownership was a recurring political issue at the time and in the early 20th century, land acts were passed that enabled tenant farmers to buy their small farms. Other exhibits include 'Romance and Reality' and 'Hearth and Home' to name but a few.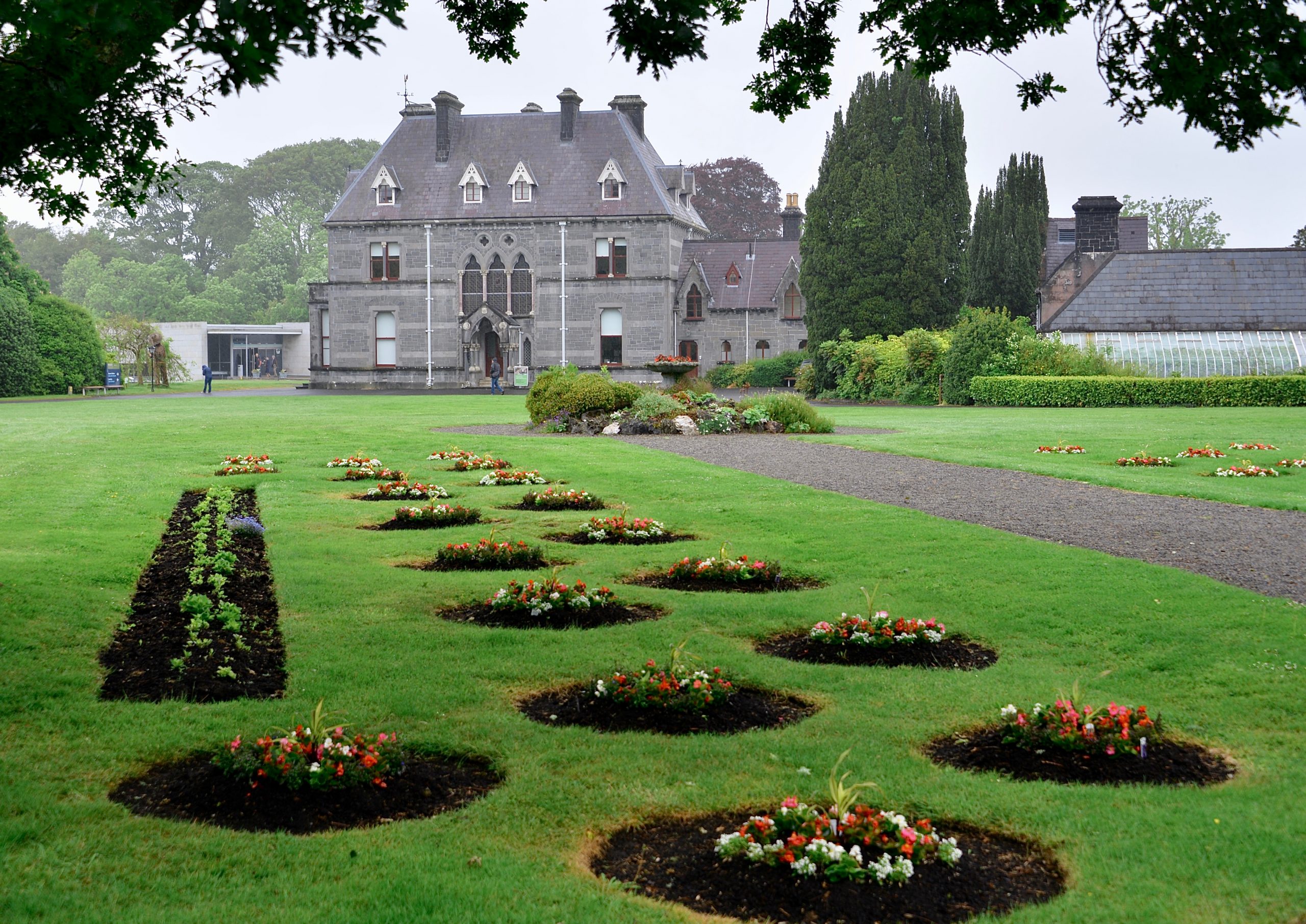 Spike Island
One of Ireland's newest attractions, Spike Island has copious amounts of history attached to it which spans centuries. The earliest known structure was of a monastery in the 6th century before Oliver Cromwell, who led the British campaign to take control over Ireland in 1649, used it as a holding centre for Irish men and women before shipping them off as slaves for British plantations in the West Indies. Frequently dubbed as Ireland's 'Alcatraz', it was not only the world's largest prison at one point but also a place of severe punishment and torture. Irish convicts who had been imprisoned for any crimes ranging from murder to petty theft and were awaiting transportation, primarily to Australia, were tied together with a ball and chain and ordered to carry out hard labour on the land. The island itself along with the bastion was of the utmost strategic importance throughout recent centuries, particularly when nations attempted to invade England by using Ireland as a back door to invasion. During the Great War, Spike was used an operations base against German submarines and recently, archaeologists uncovered a trench on the island which was used to train troops heading to the Western Front. All in all, Spike Island is a very thought-provoking place for history buffs who wish to seek out locations that are off the beaten pathway.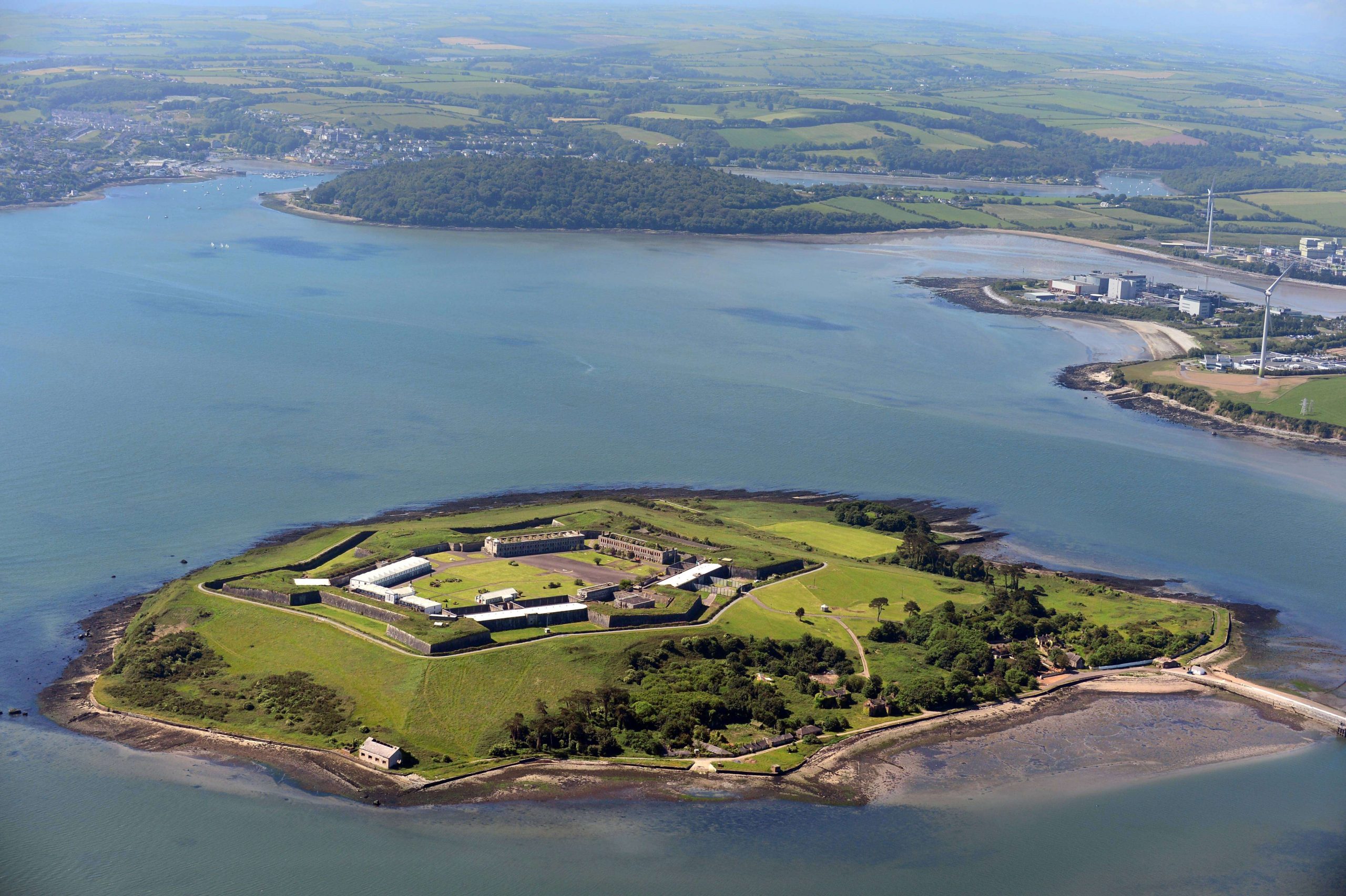 Cuilcagh Boardwalk
If you are looking for a picture-perfect location that is #InstaReady for your Instagram feed or perhaps, just for breathtaking scenery, then look no further than the impressive Cuilcagh Boardwalk Trail in County Fermanagh. Nicknamed the 'Stairway to Heaven', it consists of a walking route that stretches high up onto Cuilcagh Mountain, giving the illusion that the stairs are reaching for the sky! It was constructed to protect the blanket bog from erosion caused by walkers over the years. The total ascent is about 550 metres so it isn't for the faint hearted! However, the views at the summit are mesmerising!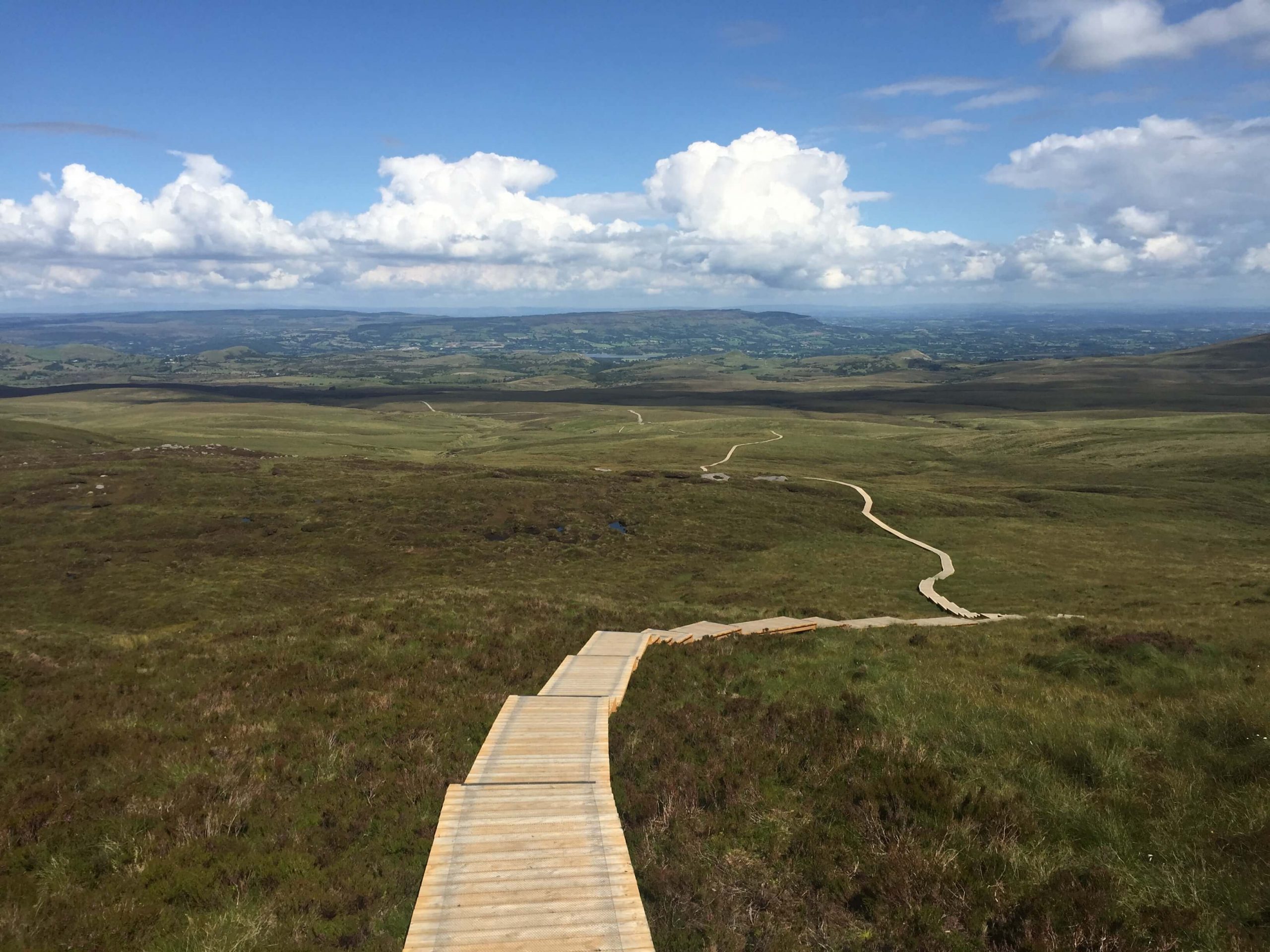 Get in Touch-

If you are interested in seeking out some of Ireland's 'Off The Beaten Path' trails, contact our travel team today to start planning a unique and memorable holiday for you!
USA & Canada (FreeFone) 1877 298 7205
Australia (FreeFone) 1800 823578
UK (FreeFone) 0800 096 9438
International+353 69 77686