About Inismaan (Inis Meáin), Aran Islands
Inishmaan (Inis Meáin) is the middle island of the famous Aran Islands off the coast of Galway in Ireland. The population of Inishmaan is around 160 which means it is the smallest of the three Aran islands in terms of permanent residents. It is also the quietest of the three Aran Islands in terms of visitors and the most traditional of the three islands. The island was loved by author JM Synge who regularly visited.
The island is about 9km squared. The spoken language in Inishmaan is Irish like the other islands but the residents can usually speak English also. You can get around the island by horse and cart tour, by guided mini bus tour or by walking.
Lisheen, the main village is located just seconds walk from the pier and the beach. You will find a number of restaurants on the island and there is one pub known for its traditional Irish music sessions, Teach Ósta.
Some of the main tourist attractions on the island include –
Dún Chonchúir:  An imposing oval fortress measuring up to 20ft in height. Built on a great height, it has great views of the Island and the other Aran Islands.
Dún Fearbhaí : Another stone fort on the island that overlooks the main pier, this fort is most known for its uncommon shape, it is square as opposed to the normal round shape.
Cill Cheannanach: A well-preserved 8th Century church with excellent views over the Islands.
Teach Synge – John Millington Synge's Cottage & Museum: The summer home of writer John Millington Synge. Synge spent the summers from 1989 to 1902 here working on his upcoming plays. The cottage has been converted to a small museum in his honour.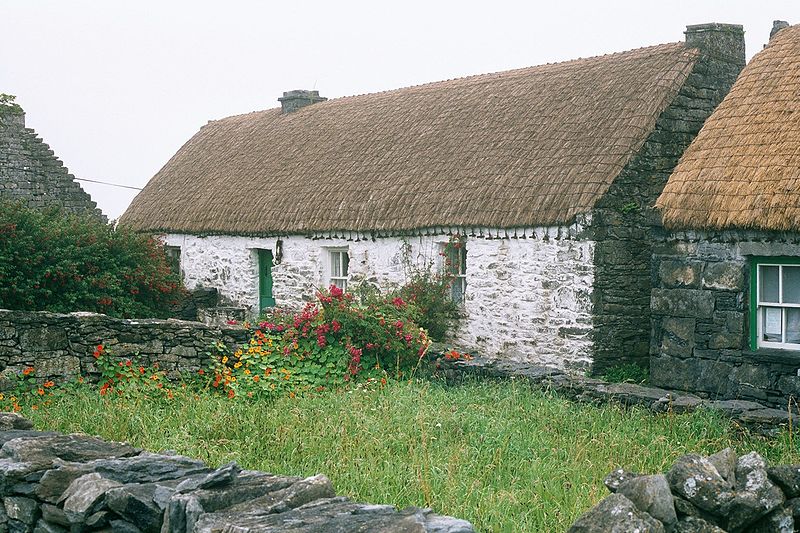 Cathaoir Synge (Synge's Chair): This was the writer's favourite place to sit on the island, it has great views overlooking Inishmore Island and the Atlantic.
For more general information on the Aran Islands see our Aran Islands blog post here, or for information on getting to the islands click here. 
Want to book a tour that includes Inishmaan?
Discover Inishmaan for yourself! Contact us today for a quotation including this beautiful island –
USA & Canada1877 298 7205
UK FreeFone0800 096 9438
International+353 69 77686