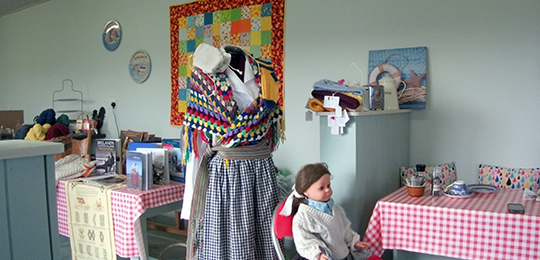 All Knitting Tours of Ireland are Now Guaranteed Departures –
Feedback from all of our previous Knitting Tours of Ireland has been so good that we have decided that from now on, all of our departures will be guaranteed. That means if we have 5  people or 25 people, our scheduled knitting tours will always run as planned!
We've got two tours that explore Knitting  and Craft in Ireland, our south of Ireland tour which takes in the South and West of the country and our North of Ireland knitting tour which is concentrated in the North and West of Ireland. Both tours include workshops, craft based sightseeing and general sightseeing.  Please review the individual tour links below for more information!
We've been running these tours for several years and have had many happy customers. Read a review of our North tour here and a review of our Southern tour here.