By Orla Spencer
Wondering what kind of outdoor experience there is in Ireland for kids and families to enjoy? Then look no further!
With plenty of green fields, national parks, wildlife reserves and farms, there is no shortage of outdoorsy places to visit with the kids in Ireland! Some outdoorsy suggestions;
1-Visit one of our Fantastic Zoo's or Wildlife Reserves
We've got a few Zoo's and Wildlife Park to choose from;
Dublin Zoo, Dublin: in the Phoenix Park in South Dublin is the biggest wildlife reserve in Ireland. Spanning over 28 hectares of Phoenix Park, it is divided into areas named World of Cats, World of Primates, The Kaziranga Forest Trail, Fringes of the Arctic, African Plains, Birds, Reptiles, Plants, City Farm and Endangered Species.
Tayto Park, Meath: If you know the Irish, then you know that we have a bit of an obsession with Tayto Crisps! A number of years ago Tayto developed their own family fun Park and Nature reserve. I have been here a few times with my family and I have to say, it's a great day out. They've got lots of animals and birds to see including Owls, Cranes, Geese, Goats, Cattle, Sheep, Pigs, Mountain Lions, Leopards and Tigers. They also have several playgrounds, one of Ireland's longest zip wires, a sky-walk and climbing wall. Please note, some things require additional cover charge.
Fota Wildlife Park, Cork: The Fota Island estate was the home of the Smith-Barry family for about 800 years until it was sold to the University of Cork in 1975. The wild-life park opened to the general public in the summer of 1983 and now welcomes hundreds of thousands of visitors each year. Animals include Tigers, White-faced Saki, Gibbon, Giraffe, Lemurs, Ostrich, Meerkat, Zebra and Kangaroo. The Park also has a great playground.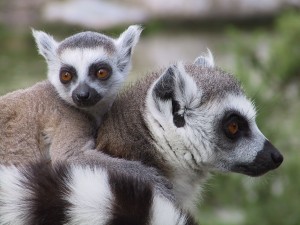 2- Go Farming!
Ireland is known for its ample green fields and prosperous farming community. Many farms are now open to the public and they are a great day out for families. Some of our favourites include;
Kissane's Sheep Farm, Kerry: Kissane's is a working sheep farm with more than 1000 working mountain sheep and hundreds of lambs. The family have two border Collies who expertly move the sheep where the farmer requires them. Sheepdog demonstrations as well as sheep shearing demonstrations are done regularly for guests.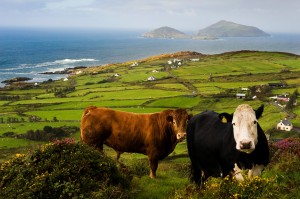 Rathbaun Farm, Galway: A visit to Rathbaun typically consists of watching the family's trusty sheepdog ted rounding up the sheep, followed by a sheep shearing demonstration and time feeding the cute baby lambs! Who can resist some time with a cute baby lamb?!
Stonehall Farm, Limerick: Stonehall is located in Curraghchase Forest Park (which has lovely forest walks by the way) in county Limerick. You will find an array of exotic and domestic animals on the farm including Ostriches, Emus, Llamas, Alpacas a variety of Birds of Prey and the domestic animal breeds including, Sheep, Ponies Ducks and Geese. They also have some great kids play facilities and a nice picnic area.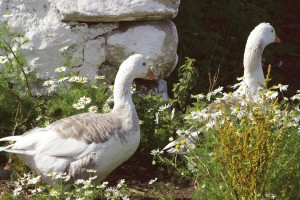 3- Check out some of our Cool Caves!
Ireland's Karst Lanscape has provided us with a vast system of Caves throughout the country and many of them are open to the Public. Some of our favourites for families include;
Crag Caves, Kerry: This 350m wonder offers an amazing insight into how caves are formed. Here you will find fantastic examples of pillars, stalagmites, stalactites, curtains, flowstones and straws that have been changing over the last 15,000 years. Crag Caves also have a great indoor and outdoor play area for kids and recently began to offer Falconry demonstrations where Eagles, Hawks, Falcons and Owls can be seen up close and personal!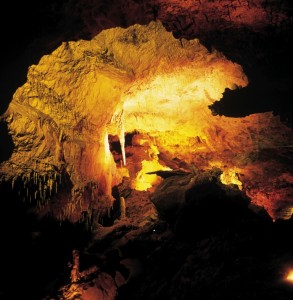 Mitchelstown Caves, Tipperary: On a guided tour of Michelstown Caves you witness caverns as high as 31 meters high, stalactites, stalagmites and one of Europe's finest columns; the Tower of Babel.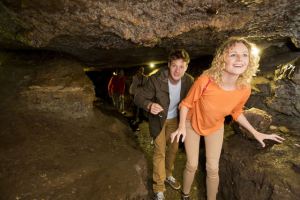 Doolin Caves, Clare: We like Doolin Caves for families because it's got a great Cave system featuring the longest stalactite in the Northern Hemisphere but also because they have a great nature trail that kids love! The trail features goats, cattle, sheep and chickens and is included in the cave entry price.
Aillwee Caves & Birds of Prey Centre, Clare: A tour through the caves in Aillwee caves entails a 30 minute stroll through their beautiful caverns, with internal bridges across the caves chasms witnessing unusual formations and by a really cool underground waterfall! On site, one can also find a Birds of prey centre with Eagles, Falcons, Hawks, and Owls from all over the world.
4- Visit some of our Free Entry National Parks
There are 6 National Parks in Ireland, they are all free entry, offer great walks or bike riding opportunities and are especially great for sunny days! Some of our top park pics include;
Killarney National Park, Kerry: This Park contains many features of national and international importance such as the native oakwoods and yew woods, and a herd of native red deer! The Park is great for walks and cycling and bikes can be rented from a few places in Killarney town. Do check out Muckross House if you get the opportunity.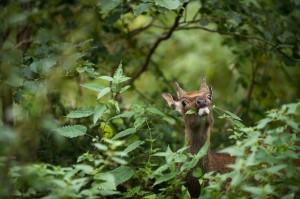 The Burren National Park, Clare: Situated in the south-eastern corner of the Burren, this park includes great examples of Limestone Pavements that are almost moonlike in appearance. The Burren region is internationally famous for its unusual landscape and unique flora, found here are certain species of flowering plants which although rare elsewhere are abundant in the Burren.  Even more remarkably they all survive in a landscape that appears to be composed entirely of rock!
Connemara National Park, Galway: This Park covers around 2,957 hectares of rocky mountains, bogland, heaths, grass and woodland. The park contains many wildlife, flora and fauna. Kids love the heard of Connemara Pony that can be seen here. Although typically a domestic animal, this pony is very much part of the Connemara countryside.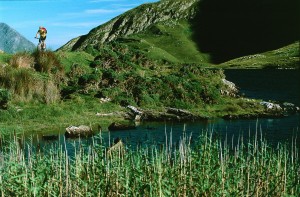 Wicklow Mountains National Park, Wicklow: The beautiful open vistas are broken up only by forestry plantations and the picturesque winding roads. Fast-flowing rivers descend into the deep lakes of the wooded valleys and continue their course into the surrounding lowlands. The most visited area is the attractive Glendalough Valley where the ancient monastic settlement of St. Kevin is located.
Get in Touch-
The best way to learn about Ireland is to visit yourself. Contact us today for a quotation including some or all of these locations today –
USA & Canada1877 298 7205
UK FreeFone0800 096 9438
International+353 69 77686
www.irishtourism.com