By Orla Spencer
Galway is often referred to as Ireland's festival City but Dingle has some great festivals also! Dingle Walking Festival
Dingle is a walker's paradise due to its unspoilt landscape and breath-taking views. Dingle Walking Festival takes place in February and attendees have the opportunity to explore mountainous terrains as well as less strenuous but picturesque valleys.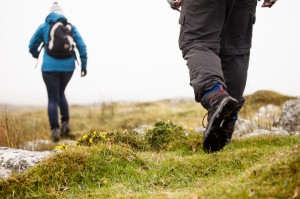 Dingle Film Festival The Dingle Film Festival is home to the Gregory Peck award and recipients have included Stephen Frears, Jim Sheridan and one of Ireland's most famous actors, Gabriel Byrne. The festival usually takes place mid-March.
Féile na Bealtaine Féile na Bealtaine is an arts and culture festival which takes place in May every year and has been doing so for more than 20 years. The festival typically includes music concerts of all types, children's events, art exhibitions, short and full length films, street theatre, comedy and poetry. The festival has lots to offer and a favourite of many is the annual sheep-dog trials!
Brandon Regatta The last boat rowing contest of the summer, the Brandon Regatta takes place in late August every year. Enjoy watching boat racing from the pier whilst appreciating local music, song and festivities.
Dingle Races This festival is popular with locals and tourists alike and takes place at the end of August every year. It is the biggest of all flapper races in Ireland including many of the best horses from all over the country, and a variety of jockeys young and old.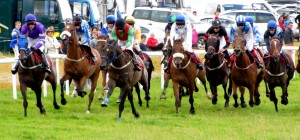 Dingle Tradfest Dingle Trad Fest takes place in mid-September. The aim of the celebration is to promote Irish music in an exciting new and unique way. The festival features both national and internationally acclaimed artists showcasing modern and traditional talents. One of the highlights of the fest is the Saturday Night Trad-Disco!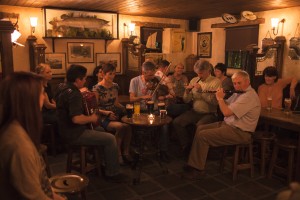 Dingle Food Festival Dingle Food Festival takes place in the beginning of October each year and includes a taste trail of over 60 outlets. Festival attendees purchase a book of tickets and can use them to taste in various locations including, restaurants, pubs, shops, galleries and restaurants. This is a fantastic opportunity to sample some of the fresh seafood for which Ireland is famous for.
Get in Touch-
The best way to learn about Ireland is to visit yourself. Contact us today to get started –
USA & Canada1877 298 7205
UK FreeFone0800 096 9438
International+353 69 77686