Irish folklore and stories were describing ghosts, monsters and banshees long before they were made into blockbuster films. It is not surprising therefore that we have our fair share of haunted castles in Ireland as well as, some eerie and frightening locations to visit! Here is a list of 7 Irish ghosts that you just might bump into on your travels here in Ireland:
Anne Tottenham at Loftus Hall
Loftus Hall is a mansion house on the Hook peninsula in County Wexford which is said to be haunted the ghost of young Anne Tottenham. The story goes that Anne had an encounter with the Devil, fell ill and was confined to her room for the rest of her life. Throughout the years there have been several reported sightings of her ghost.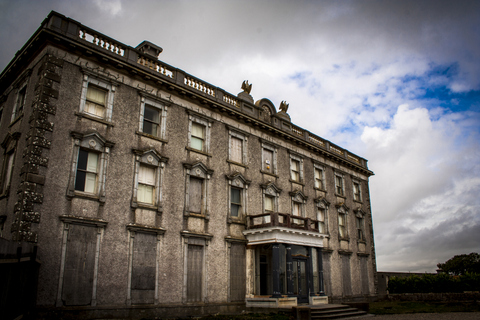 Lady Maud Plunkett, Her Husband & Jester Puck at Malahide Castle
Malahide Castle is just outside Dublin City, built in 1185 by King Henry the II for the Talbot family, the castle is said to have five ghosts including that of Maud Plunkett and her husband Lord Chief Justice. The castle jester, Puck who is said to have been murdered by one of the Talbot family, on occasion also makes an appearance!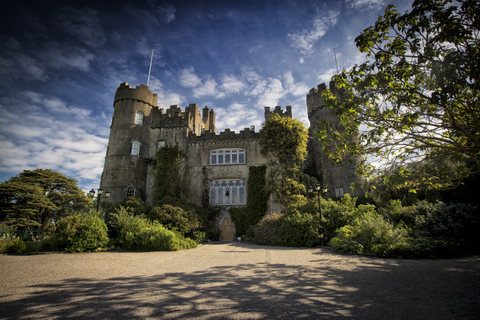 The White Lady of Charles Fort, Kinsale
About two miles outside the town of Kinsale lies Charles Fort, an old army barracks and reported home to 'The White Lady'. The story goes that this unfortunate lady married a soldier of the barracks who was shot on the day of their wedding. Overcome with grief, she jumped to her death, still wearing her white wedding dress. Her lost soul has been spotted wandering the grounds, wedding dress and all.
Red Mary at Leamanach Castle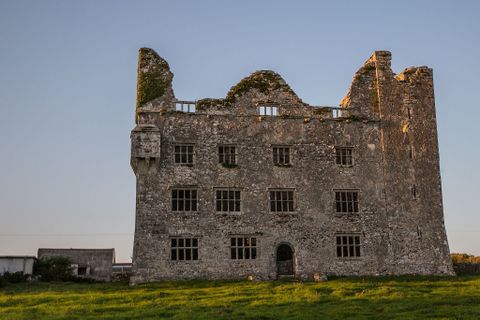 Leamaneh Castle is a ruined castle located in Kilnaboy in the Burren Region of Country Clare. It is said that the ghost of Máire Rúa (Red Mary) roams the grounds.  According to local legend Red Mary wed 25 men, killing each one in turn. Eventually, after murdering her final husband she was captured and sealed into a hollow tree. The frightening apparition of her red-haired ghost is said to be still seen at Leamaneh today.
Little Harriet at Charleville Castle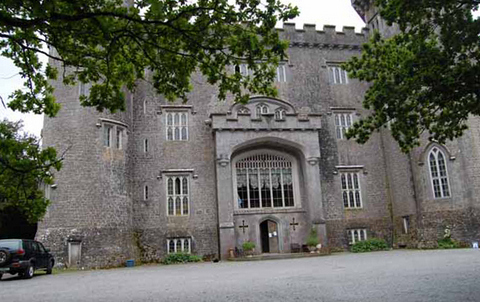 Charleville Castle is a Gothic-style castle located in County Offaly. The castle is believed to be occupied by a little ghost girl named Harriet who died tragically in the castle in 1861. Her eerie childlike laughing and screams have been reported by many people throughout the years. Others are sure that they have seen the image of a golden aired little girl in a blue and white dress.
The best way to learn about Ireland is to visit! Contact us today for a quotation including some or all of these locations today –
USA & Canada1877 298 7205
UK FreeFone0800 096 9438
International+353 69 77686